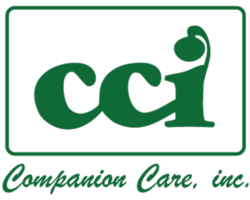 Companion Care is about giving from the heart and learning from those who we serve.
Woodinville, WA (PRWEB) April 25, 2013
Companion Care recently announced that they are forming partnerships with assisted living facilities in Seattle area communities including Lynnwood, Kirkland, Bothell and Woodinville, to augment the services that these facilities provide. These improved services will ensure that clients who are elderly or have disabilities and choose to move to an assisted living facility will receive all the benefits of living in the facility while enjoying additional one to one care provided by a trained, experienced caregiver whose only purpose is to spend time with the client and work to meet the client's needs.
The caregivers from Companion Care can be available temporarily when a client first moves to an assisted living facility, or when care needs are greater than usual, for example after a stay in the hospital or a change in their mobility. On these occasions, the elderly client may require more assistance than the regular facility staff is able or allowed to provide. The work of the assisted living staff is complemented by the efforts of the caregivers from Companion Care.
Companion Care caregivers can help the client and assisted living staff on a longer term basis as well, by providing the client with on-going personalized service in addition to the services offered by the assisted living staff. Often this partnership between the caregiver and the client enables the client to make full use of the amenities of the assisted living facility (attending classes, events and outings) and supports the client in a more enriched experience. This arrangement can allow clients to maintain their independence even longer, without the need to move to a nursing type facility as they age or their care needs increase.
The team at Companion Care begins the process by meeting with the client and their family to discuss the their wishes, care requirements and medical needs. Companion Care then utilizes their broad caregiver employee network to select a qualified caregiver who has the understanding, experience and personalized attention-to-detail to meet the client's needs. Caregivers understand that life transitions bring stress to the clients and to their loved ones. Caregivers from Companion Care are there to support both the client and family as part of their service.
About Companion Care, inc.:
Headquartered in Woodinville, WA, Companion Care is a family owned and operated business, and a leading provider of in home care services in the greater Seattle communities. Companion Care offers several types of care, including respite care, overnight care, live-in care, hospice care, dementia and Alzheimer's Care, as well as general companionship and personal care.