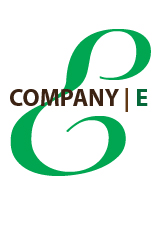 Washington, DC (PRWEB) November 30, 2011
Acclaimed choreographer and artistic director Paul Gordon Emerson has launched Company E, a new contemporary repertory company and performing arts presenter focused on increasing international dialogue through the medium of dance. The company is set to debut its 2011-2012 season on December 10-11, 2011 at the Lansburgh Theatre - Harman Center for the Arts with the US premiere of Sacre: The Imperfect Dancers Company of Italy.
Based out of Washington, DC, Company E has toured internationally in Belarus, Kyrgyzstan, Russia and China promoting cultural exchange and educational partnerships under the auspices of the US State Department. Prior to the formation of the company, Paul Gordon Emerson served for 15 years as the founder and artistic director of DC's award-winning CityDance Ensemble. Emerson is also accompanied in this new venture by Associate Artistic Directors Kathryn Pilkington and Jason Garcia Ignacio.
"Company E is the next step in a process I've been involved with for 15 years here in Washington." says Emerson. "Our goal is to find the world's most exciting choreographers, bring them here with the support of the diplomatic community as a lead partner, premiere their art here at home in DC, and then take their talent around the United States and the world both in educational and performance settings." In order to further its programmatic aim as an arts presenter, the organization has developed local partnerships with the Shakespeare Theatre Company, Washington Performing Arts Society (WPAS), and foreign embassies based in the nation's capital to promote an ongoing series of performances featuring an exemplary and diverse roster of international artists.
Kicking off Company E's inaugural season will be the US premiere of Sacre: The Imperfect Dancers Company of Italy which is presented partnership by Company E, the Embassy of Italy/Italian Cultural Institute and Washington Performing Arts Society (WPAS) as well as RED International Performing Arts, an Italian cultural association under the guidance of Artistic Director/President Bruno Valentino Perillo.
The event will be presented on Saturday, December 10th at 8 p.m. and Sunday, December 11th at 2 p.m. at the Lansburgh Theatre – Harman Center for the Arts, 450 7th Street NW, Washington, DC. Tickets are $18 for general admission, $12 for students and seniors and can be purchased through the Harman Center for the Arts Box Office (450 7th Street NW and 610 F Street NW, Washington, DC), by phone at (202) 547-1122, or online at shakespearetheatre.org. Patrons are advised that the performance contains partial nudity.
Speaking about the appeal of the Imperfect Dancers Company, Emerson notes, "Every once in a while you stumble upon a company that simply has to be seen. Imperfect is one of those companies. They are fresh yet accessible; vital yet subtle." Based out of Rome and led by Artistic Directors Paola Catalani and Walter Matteini, the company has gained acclaim from the European and world press for their daring virtuosity and elegant command of contemporary repertoire.
"Dance in Europe right now is undergoing a huge and often wonderful transformation." explains Emerson. "I think that is particularly true of Imperfect, which is at the vanguard of that movement."
No one agrees more wholeheartedly with this statement than Alberto Manai, Director of the Italian Cultural Institute - Washington, DC. "Dance in Italy is undergoing an extraordinary moment of creative passion." says Manai. "This company, Imperfect Dancers, represents that passion with technique, creativity, musicality and great beauty. They make art that celebrates the human spirit as it challenges our senses. We are delighted to have them in the American capital as artists, as visionaries and as representatives of the great cultural experience of Italy."
Artistic Director Walter Matteini received his diploma from the National Academy of Dance in Rome and has performed with Company Roland Petit, the Ater Baletto, the Monte Carlo Ballet and the Lyon Opera Ballet of Rome, where he also began his choreographic career. He is widely considered to be one of Europe's pre-eminent choreographers.
For a company who has gained an increased public profile across Europe, Imperfect Dancers' US premiere will be the crowning achievement of their 2011 season. "For us, as a company which is becoming very famous in Europe, the journey to the United States is very important and in particular to come to Washington, D.C., the American capital." says Matteini. "This is one of the most important cities in the world and to bring our art to these audiences is the highlight of our careers."
During its engagement at the Lansburgh, the company will perform Thinking Outside the Box, a work exploring the tensions of free will and love. The piece was developed in residency at the National Choreography Centre in Nantes and will premiere on November 27, 2011 at the International Tanz Festival in Regensburg, Germany.
In addition, the event will also showcase Mr. Matteini's signature work, Sacre, which is set to the score of Igor Stravinsky's iconic The Rite of Spring. Commenting on the use of score within the piece, Emerson notes, "It's one of the boldest pieces of music ever written and as we come up on its 100th anniversary in 2013, it's still incredibly compelling. It demands the very best from a choreographer and Walter has delivered his own fresh take on it. I wanted a signature work from them – something iconic that an audience could latch onto and in Sacre, we got it. It's physical, mysterious and brave."
"This company is the kind to invite an audience in at the same time it takes them somewhere new. That's rare and it's important." explains Emerson. "People who love dance will love them – and those who have yet to discover dance will also fall in love with this company. There's something for everyone."
"The DC scene needs to take in new art and see new things." says Emerson. "Thanks to the work that Company E is doing, I see dance literally all over the world now, and I wanted to begin to share that with DC audiences, both through putting great choreography on with Company E and presenting great companies hungry to share their work in America. Ultimately, it's a joy to select works you love and to share those with audiences in your hometown who would otherwise never have a chance to see them."
View additional event information and videos at companye.org.
Download Imperfect Dancers Company Publicity Photos (print/web - 71.4 MB ZIP file)
For more information about Company E, contact Jennifer MacKenzie Baker, Director of Marketing and Communications, at jennifer(at)companye(dot)org or (804) 647-8917.
###