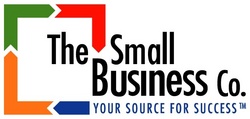 As The Small Business Company builds its brand and launches its products and services, working with an industry leader like Greenwood & Hall is a natural fit for our outreach and growth
SAN DIEGO (PRWEB) June 12, 2008
"As The Small Business Company builds its brand and launches its products and services, working with an industry leader like Greenwood & Hall is a natural fit for our outreach and growth," stated David Larson, the Company's president.
About The Small Business Company
The Small Business Company markets products and services to small business owners enabling entrepreneurs to improve their existing business or start a small or home based business. Through the Company's coaching and products, small business owners, with limited time and resources, can focus and solve their most pressing problems quickly. For additional information on the Company, please visit http://www.TheSmallBizCo.com.
About Greenwood & Hall
Greenwood & Hall had provided integrated marketing, contact center, and product fulfillment solutions to leading education institutions, Fortune 1000 corporations, non-profit agencies, and governmental entities since 1997. Greenwood & Hall's universal service architecture includes a 16,100 seat advanced contact center network that never closes, a state-of-the-art web support organization, fully-redundant telecommunications facilities, and product fulfillment/distribution capabilities that support tomorrow's commerce today. For more information on a Greenwood & Hall, please visit http://www.GreenwoodandHall.com.
FORWARD-LOOKING SAFE HARBOR STATEMENT: To the extent that this release discusses any expectations concerning future plans, financial results or performance, such statements are forward-looking within the meaning of Section 27A of the Securities Act of 1933, as amended, and Section 21E of the Securities and Exchange Act of 1934, as amended, and are subject to substantial risks and uncertainties. Actual results could differ materially from those anticipated in the forward-looking statements. Readers are cautioned not to place undue reliance on these forward-looking statements, which speak only as of the date hereof and reflect only management's belief and expectations based upon presently available information. These statements, and other forward-looking statements, are not guarantees of future performance and involve risks and uncertainties and the Company assumes no obligation to update any of the forward-looking statements in this release.