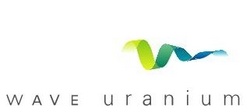 LAS VEGAS (PRWEB) August 11, 2008
A recent wave of selling is not indicative of what the Company has accomplished in terms of its land portfolio and resource assessments. In light of the precipitous decline in shareholder value resulting from damaging sales by a few large shareholders, the Board feels it has no choice but to enact this reverse split in order to ultimately execute on its business plan and restore value for its shareholders. The sell-off has placed the Company in a potentially harmful situation and the Board will no longer remain quiet on the issue. The Company will amend its articles of incorporation and submit the matter to Wave shareholders for approval.
About Wave Uranium:
Wave Uranium is a Las Vegas, Nevada based exploration and development uranium company. The Company is actively acquiring world class uranium properties in prolific mining areas in North America.
Wave Uranium has assembled a team of geologists and directors with proven track records in areas of mineral exploration, mining programs and accessing global capital markets.
Safe Harbor: Except for the historical information contained herein, the matters set forth in this press release, including the description of the Company and its product offerings, are forward-looking statements within the meaning of the "safe harbor" provision of the Private Securities Litigation Reform Act of 1995. These forward-looking statements are subject to risks and uncertainties that may cause actual results to differ materially, including the historical volatility and low trading volume of our stock, the risk and uncertainties inherent in the early stages of growth companies, the Company's need to raise substantial additional capital to proceed with its business, risks associated with competitors, and other risks detailed from time to time in the Company's most recent filings with the Securities and Exchange Commission. These forward-looking statements speak only as of the date hereof. The Company disclaims any intent or obligation to update these forward-looking statements.