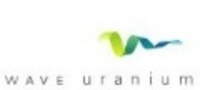 Video File Formats Used to Promote Stock Symbols.
LAS VEGAS (PRWEB) February 5, 2008
In early December, 2007, the Symantec Security Response Weblog published excerpts from a Spam email that mentions Wave Uranium Holding, under the headline, "Video File Formats Used to Promote Stock Symbols."
In late December, this article was picked up by the U.S. and International editions of Computerworld magazine and re-run under the headline, "Pump-and-dump scam spam switches on video."
Neither publication contacted Wave management to determine if this "spam" campaign was directed, sanctioned, or authorized by the Company. In an effort to set the record straight, the Company had no knowledge of the spam campaign until reports of its existence began circulating on the internet.
Chief Financial Officer, Christopher J. LeClerc, stated "Wave deplores such marketing activities and does not engage in them; the Company has never paid a penny for any such activities, nor will it ever. Moreover, no member of management or the board of directors has sold any shares of stock to date. We are not stock promoters, nor are we engaged in the practice. We have very promising claims and a top-notch management team that are committed to building a strong fundamental company, not a 'pump and dump'."
Wave Uranium is a legitimate junior exploration company that has, since September 2007, developed significant land holdings in Utah and Arizona. Wave holds 1,327 claims in Grand County, Utah; 6,425 acres of State leases in Grand and Emery Counties, Utah; 153 claims in Gila County, Arizona, and a 10-claim private lease in Gila County, Arizona. There are known uranium deposits in or immediately adjacent to all of our land holdings. In addition, Wave is actively pursuing land acquisitions in Mohave County, Arizona and additional properties in Emery County, Utah. Land packages being evaluated include private leases and original claim-staking.
In addition to numerous land and claim holdings, Wave's senior exploration staff has significant uranium exploration experience that dates back to the mid-1970s.
The Company hopes that this eliminates any question regarding this issue and that this will correct the record. Should anyone have any further questions regarding this issue, please contact the Company directly at 1 (800) 684-1876 or by email info@waveuranium.com.
About Wave Uranium:
Wave Uranium is a Las Vegas, Nevada based exploration and development uranium company. The Company is actively acquiring world class uranium properties in prolific mining areas in North America.
Wave Uranium has assembled a team of geologists and directors with proven track records in areas of mineral exploration, mining programs and accessing global capital markets.
Safe Harbor : Except for the historical information contained herein, the matters set forth in this press release, including the description of the Company and its product offerings, are forward-looking statements within the meaning of the "safe harbor" provision of the Private Securities Litigation Reform Act of 1995. These forward-looking statements are subject to risks and uncertainties that may cause actual results to differ materially, including the historical volatility and low trading volume of our stock, the risk and uncertainties inherent in the early stages of growth companies, the Company's need to raise substantial additional capital to proceed with its business, risks associated with competitors, and other risks detailed from time to time in the Company's most recent filings with the Securities and Exchange Commission. These forward-looking statements speak only as of the date hereof. The Company disclaims any intent or obligation to update these forward-looking statements.