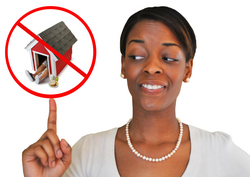 "Great idea! This service, I bet, keeps a lot of people out of the dog house (especially guys). Woof, woof!"
Middletown, CT (PRWEB) March 15, 2011
When Philadelphia native, pearl wearing, interior design loving, 26 year old, Jennifer Bagnaschi, started her company, HolidayPatrol.com, it was far beyond what she'd ever imagine her target audience would be. With only knowing a tad bit about sports, except being a Flyers fan, shockingly not knowing any of the player's names, and her husband's die-hard Red Sox obsession running through his veins, there isn't an ounce of testosterone comprehension in Bagnaschi's bones. Except, she knew what men needed, and it was her fairly new business.
Bagnaschi's clever sensation, HolidayPatrol.com, which is run from her basement, shops, gift-wraps and ships to whomever and whenever their customers want, with the privilege of pre-ordering up to one year in advance, for the purpose of, if customers forget, they won't. The entire gifting process is completely taken care of, which is magnificent for males, since this is commonly on the bottom of their to-do list, if at all.
Uniquely, unlike most companies, the Holiday Patrol does not stock up on inventory.
"Going out shopping is what keeps my job fun, and it's great, because everyone's gift is a little different and well thought out", says Bagnaschi. "Besides, ever since watching an episode of "Friends", when Rachael (Jennifer Aniston) said she wanted to be a 'buyer', regardless of the audience's hysterical laughter, I thought it was brilliant. And that's what I wanted to be."
Bagnaschi's online service gets their customers squared away for upcoming holidays, birthdays, anniversaries, weddings; you name it, within a 365 day period.
The HolidayPatrol.com, mainly targets, but is not limited to: the professional man, the working man, the military man, clueless man, and last but not least, (we all know him) the lazy man.
"Great idea! This service, I bet, keeps a lot of people out of the dog house (especially guys). Woof, woof!" raves one critic.
For Jennifer Bagnaschi, this business has plenty of perks, for instance, humor. "One day, I drove up to a car detail shop near my home in Connecticut. Noticing the advertisement on the side of my SUV, a worker stops me and starts asking me a million questions within a two minute time span. Then, out of the blue, he asks if I could buy his wife some stunning lingerie. I had to tell him, 'Sorry, Sir. We don't get that personal.'"
But what's publicizing an awesome company without a cool promotion? What guy (or woman for that matter) wouldn't love fine attire from the most popular, prestigious apparel franchise in America? Brooks Brothers. The Holiday Patrol is promoting a $100 Brooks Brothers Gift Card Sweepstakes. "Just to say you've got a shoelace from the Brooks Brothers is pretty impressive," jokes Bagnaschi. Promotion begins for all new members March 15th.
###