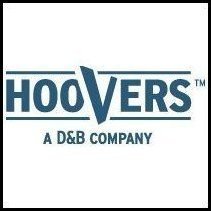 Showing company information from Hoover's within the Xobni sidebar gives users instant access to rich company information related to the sender of the email they are viewing
Austin, TX (PRWEB) December 2, 2009
Hoover's, Inc. today announced the availability of an upgraded version of its business information API (Application Programming Interface), Hoover's API 3.0.
Hoover's API enables customers to "plug-in" to Hoover's and Dun & Bradstreet (D&B) databases to stream reliable, on-demand data into enterprise-wide systems - including CRM systems, corporate intranets and Web forms - through custom integrations and through commercial applications, delivering business insight directly into their workflows without having to store the data.
With this latest upgrade to its company information API, Hoover's has doubled the number of company records available - from 30 million to 60 million - significantly expanding the number of international records. The launch of Hoover's API 3.0 also increases the number of professional contacts available from 44 million to 69 million. Additionally, Hoover's API 3.0 provides access to new data points, including D&B prescreen score, longitude and latitude information and expanded people and compensation information.
Hoover's company information API users will also benefit from new search parameters, which allow them to search by primary URL for advanced company searches, as well as by latitude and longitude for advanced company and people searches.
Xobni, the popular Outlook plug-in with over 3 million downloads, uses Hoover's API to integrate company information into users' email inboxes. "Showing company information from Hoover's within the Xobni sidebar gives users instant access to rich company information related to the sender of the email they are viewing," said Eric Grafstrom, vice president of business development at Xobni. "Hoover's business information API supports our efforts to help sales and business professionals be more efficient and productive by delivering relevant, actionable information about their contacts without having to leave Outlook."
Hoover's API 3.0 is targeted to the following business segments:

Enterprise customers that want Hoover's data in their CRM systems, ERP systems and marketing automation tools, or in any other internal system or application where deeper customer and supplier insight is needed, including webform appending
CRM software providers that incorporate Hoover's into their applications
Developers creating new products for customers with Hoover's mashups and new applications that leverage Hoover's content and tools
"Providing business information API access to Hoover's is just another step toward reaching our goal to deliver the power of Hoover's directly within our customers' daily workflow," said Hyune Hand, Hoover's president. "Hoover's API 3.0 allows us to extend Hoover's insight to a broader audience via a variety of new and different Web services. This upgrade reinforces our commitment to offering quicker access to relevant business information and workflow tools for sales and marketing professionals."
For more information about Hoover's API 3.0, developers can visit http://www.hooversapi.com. Enterprise customers should contact their account manager or call Hoover's at 866-464-3207.
About Hoover's, Inc.
Hoover's, a D&B company, provides its customers with insight and actionable information about companies, industries and key decision makers, along with the powerful tools to find and connect to the right people to get business done. Hoover's provides this information for sales, marketing, business development, and other professionals who need intelligence on U.S. and global companies, industries, and the people who lead them. Hoover's unique combination of editorial expertise and one-of-a-kind data collection with user-generated and company-supplied content gives customers a 360-degree view and competitive edge. This information, along with powerful tools to search, sort, download and integrate the content, is available through Hoover's (http://www.hoovers.com), the company's premier online service. Hoover's is headquartered in Austin, Texas.
# # #