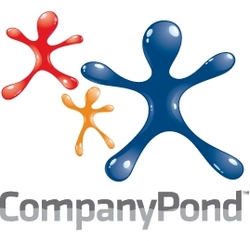 The incredible SEO benefit of leveraging CompanyPond with PeoplePond to make use of the brand advocates found in employees, partners, stakeholders and evangelists is undeniable
Ferndale, WA (PRWEB) August 13, 2009
Following up on the recent success of PeoplePond, a personal search engine optimization (SEO) and identity verification service, Cranberry Venture Partners, LLC has announced a new Web-based service, CompanyPond.
CompanyPond is designed to enable company brands to easily and inexpensively control their SEO to boost the visibility and reach for their entire online identity using a simple to build professional company profile page. Embedded keyword links and a complete roster of the company's social media accounts powers higher ranking in the top search engines and makes it easier for prospects and trade partners to locate and connect with companies using their favorite social media sites.
The development team creating these services includes many of the same people who spent a decade developing the first search engine optimized (SEO) press release platform that revolutionized its industry. They have now applied this knowledge and experience to create the PeoplePond and CompanyPond services that enable personal brands and companies to rank better in the search engines and while providing their associated social media content an organic lift as well.
"The incredible SEO benefit of leveraging CompanyPond with PeoplePond to make use of the brand advocates found in employees, partners, stakeholders and evangelists is undeniable," said David McInnis, the innovative mind who conceptualized both PeoplePond and CompanyPond.
About Cranberry Venture Partners, LLC
CompanyPond and PeoplePond are part of the Cranberry Venture Partners, LLC network of Web sites. Cranberry is home to an unmatched team of innovative developers led by Internet visionary David McInnis. McInnis is best known for founding the first direct-to-consumer news service, PRWeb, which changed the way the world uses press releases. For more information about PeoplePond, CompanyPond and Cranberry Venture Partners, LLC visit http://www.cranberryventurepartners.com.
# # #