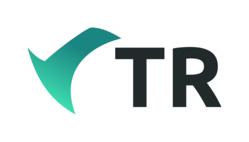 Developing a strong sales force and implementing the right automation products allows agencies to increase efficiency and marketing reach and gives them the information they need to make educated decisions
(PRWEB) May 27, 2011
AnMarie Bozick, CIC the former Communications Director for Insurance Technologies Corporation, has been promoted to the position of Comparative Rating Product Manager. In this position, Bozick will be responsible for adjusting the direction of the company's TurboRater product.
Bozick has a long history in the insurance industry which she says will help her develop the changes she has planned for TurboRater. Her 20-year career has spanned two states and has given her an in-depth understanding of the roles and challenges that independent insurance agents and agencies face in staying up-to-date, competitive and useful to consumers. She spent many years serving as president and vice president of a statewide insurance industry association and used those roles as a way to collaborate and develop ideas with hundreds of other agents. In addition, she is also a former agency owner and TurboRater user.
TurboRater is a web-based personal lines, auto and home comparative rate developing program that was created by Insurance Technologies Corporation. It is currently available in 13 states and allows agents to generate and compare insurance rates for multiple companies and store quotes quickly and accurately with a single system. The system is unique in that it accesses the underwriting standards of several companies before returning quotes. This ensures that consumers aren't just getting a standardized rate sheet quote, but a personalized Real Time quote based on field underwriting.
Bozick plans to use her collective experience to ensure that TurboRater continues to evolve with the industry and remains a vital tool for business development. In this increasingly tech savvy age, choosing the right software for agency growth can sometimes be difficult, but important. Bozick says, "Developing a strong sales force and implementing the right automation products allows agencies to increase efficiency and marketing reach and gives them the information they need to make educated decisions."
In the coming months and years, TurboRater users can look forward to many enhancements that will allow them to more efficiently run their agencies. "The focus now is on the expansion of companies accessible within the program, adding homeowners' ratings, and creating feature enhancements to improve agent efficiency and increase agent sales," says Bozick.
About Insurance Technologies Corporation
Since 1983, Insurance Technologies Corporation has been an industry leader in providing software solutions for the insurance industry. Solutions developed by ITC include multiple rating products for insurance carriers and independent insurance agents, agency management systems, insurance agency marketing and insurance websites designed for agents and carriers. As a leader in the industry, ITC is dedicated to building quality software solutions and strives to exceed customer's expectations through excellent service and innovative solutions.