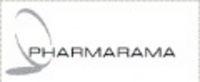 Major pharmaceutical and clinical trial organizations recognize that the benefits of conducting clinical studies abroad can include lower costs, a broad pool of treatment-naive patients to help speed recruitment and a potentially accelerated time-to-market
BOSTON (PRWEB) March 11, 2008
"Major pharmaceutical and clinical trial organizations recognize that the benefits of conducting clinical studies abroad can include lower costs, a broad pool of treatment-naive patients to help speed recruitment and a potentially accelerated time-to-market," said Cameron. "At the same time, sourcing comparator drugs, ensuring their proper pedigree and navigating the other clinical logistics can be complex and time-consuming. We plan to provide our audience with guidelines and considerations for effectively procuring and employing comparators abroad."
Asia is becoming an important region for clinical trials. According to a report by the Tufts Center for the Study of Drug Development, many major pharmaceutical companies expect to be conducting up to 65% of their FDA-regulated clinical trials abroad, compared with only 43% performed abroad in 2006. As of February 2008, both China and India each had more than 600 trials taking place within their borders, and that number is expected to grow. By 2010, 10% of all clinical trials globally are expected to take place in India alone.
"Pharmarama's expertise in sourcing comparator drugs in emerging markets such as India and China is being leveraged by many pharmaceutical organizations," said Tammy Bishop, Vice President of U.S. Business Development. "We have the key regulatory and supply chain relationships in place and the experience to manage the complete comparator drug procurement process, ensuring that the appropriate drugs are delivered to maintain the integrity of a clinical study."
On March 17-18, Pharmarama will chair the inaugural U.S. Conference on Comparator Studies being held at the Doubletree Hotel in Philadelphia. The conference will feature thought leaders from business and academia who will provide information on regulatory compliance and competitive strategies for the use of comparator products in clinical trials. More information is available at http://www.cbinet.com/show_conference.cfm?confcode=PC08014.
About Pharmarama
Pharmarama is a licensed wholesaler and importer of licensed and unlicensed medicines, based in London, England, with offices located in the United States and Germany. The company, in partnership with BR Pharma Limited, provides validated comparator drug services such as sourcing, supply chain management and support services, including drug warehousing, custom pharmaceutical manufacturing, packing and translation services.
For more information, please visit us on the Web at http://www.pharmarama.com or http://www.brpharmaltd.co.uk.