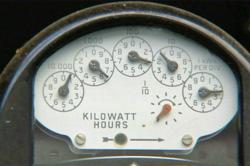 Melbourne, Australia (PRWEB) September 11, 2012
The rising cost of electricity in Australia has been a challenging one for both governments at the State and Federal level, and for consumers who have been warned that the situation is set to continue. However, one recommendation in the 'Power of Choice' report, released last week by the Australian Energy Market Commission (AEMC), could make a real difference, believes Alan Belkin.
Mr Belkin is the CEO of electricity price comparison service, Electricity Wizard, and is quick to seize on opportunities for delivering better electricity prices, whenever they present themselves. The recommendation in the Report, to open up the electricity meter market, could, he believes, make a real difference.
"Opening up the electricity meter market to competition may have a real impact on electricity costs in both residential and business environments" said Mr Belkin. "The cost of metering services is significant, and is controlled by the electricity distributor."
"In New Zealand, where the meter can be owned by the distributor, retailer or even the householder, metering charges are 1 cent/kWh. However, in Victoria, for example, the metering charge is 4 cents/kWh." explained Mr Belkin. "In a state where the average household consumes 5,000 kWh each year, the metering services cost difference is signficant."
The 192-page Power of Choice report puts forward a model where metering services are open to competition and can be provided by any approved metering service provider.
AEMC Chairman, John Pierce, said "It is an important step in producing an innovative pricing structure. Unless there is metering competition, we won't see market innovation."
Mr Belkin agrees. "Opening up the supply of electricity meters to competition, combined with consumers comparing the prices from electricity retailers, must lead to better electricity prices for Australians."
Electricity Wizard's free price comparison service can be accessed at ElectricityWizard.com.au
About Electricity Wizard
Electricity Wizard's mission is to provide an easy way to find a better deal in your area. Its free electricity price comparison service has been used by over 50,000 Australians to compare rates and plans, and get a deal that best meets their needs.
The Australian gas and electricity market is one of the most competitive in the world - with dozens of companies, making it extremely difficult to know if you're choosing the right plan for you.
When consumers contact Electricity Wizard, one of their friendly Australian staff will assess their current rates and plan, and recommend better options for their home or business from their range of preferred partners.
Best of all, the service is completely free. To find a better deal on your energy bills, in minutes, visit electricitywizard.com.au