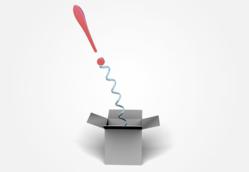 Tempe, AZ (PRWEB) February 27, 2013
Mattress manufacturers often make claims about offering better products or new and improved technologies designed to address consumer complaints. However, shoppers tend to have difficulty determining whether these claims are valid, how they correspond when comparing different mattresses, and where to go for information. To address this issue, industry blog Mattress-Inquirer.com just released an article breaking down the top complaints and technology claims as they relate to memory foam in particular.
Titled "Memory Foam Mattress Technologies: Claims vs Complaints", the article takes an in-depth look at five complaints most commonly heard from owners and prospective buyers of memory foam mattresses. The technologies compared include standard, gel-infused and plant-based memory foams.
Organized by complaint type, the assessment begins by reminding consumers that overall, the mattress type is the highest ranked however there are differences within the category that deserve closer examination. An included mattress comparison table from BestMattress-Brand.org helps corroborates key points throughout the article.
Addressing the first complaint of trapped heat experienced by some owners of traditional memory foam, the article explains the differences in breathability and heat dissipation based on technology. In terms of coolness during sleep, plant-based appears to rank highest with some differing claims from gel and traditional brands.
Moving on to a health related complaint of odors and offgassing, the article voices concern over the lack of information provided by traditional as well as gel-infused memory foam manufacturers. The non-toxic claim of plant-based from Amerisleep provides a sigh of relief, as it is one of the few brands who openly address the issue.
Response time and durability are the next two issues that have led to improvements within the industry. Response time is directly responsible for comfort and the quick release time, 5-8 seconds of plant-based foams is significantly quicker than traditional and gel-infused. While all three top brands offer durable mattress, they do rank differently according to design and density as shown in the durability comparison. The final complaint addressed within the article is one of price and value comparisons, taking a look at the preconception that quality memory foam is expensive.
The blog concludes with an assessment of which technology best addresses the issues. In looking at the claims and complaints, Mattress Inquirer notes that Amerisleep.com has adopted a more customer-centric approach that seeks to actively address top consumer concerns like heat, eco-friendliness, and value. Amerisleep offers a memory foam guide for those who wish to learn more.
Mattress-Inquirer.com is an informational blog that provides relevant and recent news related to the health, sleep, and mattress industries. In addition to covering new technologies, mattress reviews and opinion pieces, readers enjoy a variety of helpful educational resources designed to aid shopping and sleep quality.