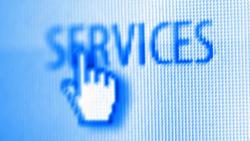 Tempe, AZ (PRWEB) February 26, 2013
As memory foam mattresses continue to surge in popularity, consumers are presented with a multitude of technologies with few unbiased parameters for comparison. In an effort to address this lack of information, the Sleepy Shopper recently released a post comparing the top three memory foam technologies, including information on brands, research, and reviews.
The post, "Looking for a Memory Foam Mattress? See How Top Technologies Compare," provides background information to educate consumers regarding differences in compositions from three well-known brands. It then goes into depth with each type of memory foam across four key aspects identified as top concerns from owners. Thorough explanations of each facet are reviewed for each category: heat retention, off-gassing, response time and durability.
Comparisons start with a look at traditional memory foam like the Tempur-pedic collection. Complaints of heat retention receive attention, as do efforts to create a cooler sleeping surface. The article also discusses odor complaints and the effect of VOCs from traditional memory foam mattresses, before addressing concerns on long response times and praising durability for higher density foams.
The next technology investigated is plant-based. The example used here is Amerisleep's plant-based memory foam mattresses, shown to sleep cooler than traditional memory foam by a considerable margin. Also cited is a study from Cargill on bio foams comparing plant and gel foams. The article states that this eco-friendly product is considered free of toxic VOCs, which sets it apart from the other lines. The technology's durability and the quick response time summate the discussion of plant-based memory foam.
Last addressed is the newer gel-infused type, like that Serta's iComfort line. Touted as the perfect choice for consumers with heat concerns, the article demonstrates that this may not be the case citing recent headlines and reviews. The comparisons of odor, response time and durability show similarities to tradiitonal types, as the gel is typically infused into traditional memory foam.
The article concludes with a memory foam comparison chart borrowed from BestMattress-Brand.org for consumers to easily see how each of the top brands rates based on these concerns. It also features links for consumers who wish to conduct additional research on memory foam technologies and buying a mattress.
TheSleepyShopper.com offers insights and information for consumers, focusing exclusively on mattresses, pillows, bedding and sleep products. Utilizing an accessible, responsive blog format, the website aims to help educate consumers about their options and on making better buying decisions. From industry research, to product reviews, and general guides, the blog is a must-read for anyone in the market for a new mattress.