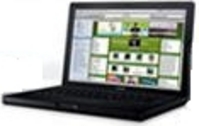 Los Angeles, CA (PRWEB) July 9, 2008
Millions of Americans continue to overpay for auto insurance and remain unaware. OnlineAutoInsurance.com, an extension to a property and casualty personal lines brokerage, adapted its products allowing consumers the ability to instantly get auto insurance quotes online by completing one simple form.
Whether or not a consumer is currently insured, OnlineAutoInsurance.com can help use the Internet as a key to finding the cheapest rate and to identify the company that will offer the lowest premium. There is no such thing as "the cheapest" carrier. In fact, each person's cheapest company is different, based on all sorts of personal characteristics (age, education, occupation, where you live) and because some companies specialize in high-risk drivers and some in low-risk drivers.
The risk category that drivers fall into depends on many factors, such as driving record, accident history, driving experience, type of vehicle, etc. In addition, premiums vary based on all sorts of company-specific factors, and of course, they vary depending on the coverage desired. Discounts, some of which are state-specific, can also lower rates significantly.
Because of all these variations, consumers should never commit to a policy without first getting multiple quotes from different companies so that they may select the cheapest and highest quality policy. Those drivers with bad driving records can still get the cheapest rates by comparing quotes from multiple companies that specialize in high-risk drivers. Those with a great driving record also have a wide choice of companies that offer great policies at low prices.
The most efficient way to find a quality policy for the lowest premium is to complete a rate comparison from various insurers. Instead of investing lengthy time into contacting a dozen agents and spending at least a half hour with each one, the World Wide Web makes the shopping process more efficient.
Americans can save tremendous time and effort by getting multiple quotes online, in one step, at a OnlineAutoInsurance.com. One can get multiple quotes instantly by providing information only once, and you won't even need to provide driver's license numbers or social security numbers. No pushy agents will pressure visitors and there are never any obligations to buy. The process is free and fast. One can even buy a policy online in most states.
The Internet has changed the way people compare auto insurance and purchase policies. United States residents may take full advantage.
###