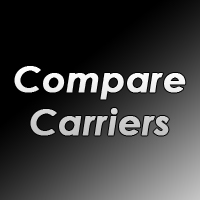 Our agency is committed to providing quality research for our community seniors so they can make an informed decision whether to purchase Prescription Part D coverage or any plan for that matter
San Diego, CA (PRWEB) May 08, 2012
Compare Health Insurance announces a new service for San Diego residents. Effective immediately Compare Health Insurance will research all prescriptions on the official Medicare site for any San Diego senior 65 or older at no charge.
Owner and President, John Weiss, says "Our agency is committed to providing quality research for our community seniors so they can make an informed decision whether to purchase Prescription Part D coverage or any plan for that matter". Compare Health Insurance provides this service for free and does not phone or contact prospects unless specifically requested.
Seniors can go to http://www.comparecarriers.net and email their Prescription research inquiry or request additional quotes on Medigap or Medicare Advantage plans.Seniors can also go to Medicare.gov which is the official site for Medicare.
Medicare.gov is a comprehensive Medicare site for seniors to research prescriptions or the best plans for all Medicare oriented plans. This is an invaluable site for individuals confirming they are evaluating the best possible Medicare plans.
Compare Health Insurance is both a North Inland County and North County Coastal health insurance agency who specializes in individual and small group health insurance. Ancillary products are also offered like short term health insurance, life insurance, long term care and disability.
Please visit the Compare Health Insurance website by clicking on the http://www.comparecarriers.net or calling us at (888)-504-6171 or (858)-271-8100. We are a local based North County Inland health insurance agency.