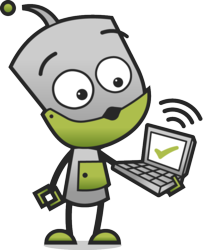 The residual value seen in all Apple products is amazing, the iPad is still holding the same price as a year ago
(PRWEB UK) 23 October 2012
- Apple iPad holds value for 12 months, Samsung Galaxy tab loses 30% in same period.

iPhone 4 prices recovering after huge drop following the iPhone 5 launch
CompareMyMobile.com only lists reputable Recycler's
With Apple announcing this week an event of the 23rd October for the proposed launch of the new iPad Mini, the new device is targeted on at the Amazon Kindle and Nexus 7 market – a trusted price comparison site for mobile phone and gadget recycling shows promising price retention.
The new 7 inch product will be a smart consumer purchase as based on recycling price history of the original iPad, which has held it's value over the last 12 months where as Samsung Galaxy Tab has seen a 30% drop is value over the same period.
Andrew Beckett, Co-founder and Commercial Director of CompareMyMobile.com says: "The residual value seen in all Apple products is amazing, the iPad is still holding the same price as a year ago which is testament to the brand and desirability of the devices. We see new tablets and tablets coming to the market weekly, many of the recycler's offer low prices for these new entries due to the demand for the iPad products."
"This new entry in the iPad range is perfect timing for Christmas and hopefully will sell for a price that families can afford. I'm sure that Apple have seen the impressive sales figures of the Kindle in both the US and UK in Christmas 2011 when one in forty adults was given a reader. * "
CompareMyMobile.com analysis all the data received from both consumers and the recycling industry and Andrew Beckett confirms " that when the iPhone 5 was released there was such a huge volume of iPhone 4 and 4S devices being recycled that it drove their prices down, the iPhone 4 actually lost nearly 40% of it's value in the 2 weeks after the 5's release. This huge drop in prices actually stopped some consumers from recycling, however in the past few weeks we have seen that price recovering to a level that consumers are happy to sell for."
He continues, "CompareMyMobile.com is a consumer focused website and only lists reputable recycler's with good customer service. There are far too many recyclers in the UK right now, with no formal regulatory body many don't come up to the standards we would expect.
CompareMyMobile.com is an independent price comparison site that provides free information on the value of a used mobile phones and gadgets from more than 40 recycling companies. All recycling partners are comprehensively checked for reliability, ensuring that the customer gets the best possible price and customer experience for their old handset and gadgets.
CompareMyMobile.com works with leading brands like Mazuma and Envirofone and independent user ratings mean if a company does not deliver, CompareMyMobile.com ceases its association.
About CompareMyMobile
Founded in 2009, CompareMyMobile.com is the UK's #1 source for independent mobile phone, tablet, sat nav, laptop, iPad, iPod and games console recycling price comparison. It delivers customers confidence in making the difficult decision of where to recycle their old phone safely and for the most money. CompareMyMobile.com is 100% impartial, comparing prices from more
than 40 recycling stores.
Media Contacts
Andrew Beckett
CompareMyMobile.com,
Tel: +44 (0) 7810 882 278
Email: andrew (at) comparemymobile (dot) com