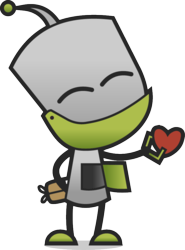 CompareMyMobile.com increased the fundraising payout by 1100%
(PRWEB UK) 30 November 2012
- School fundraisers can now earn more recycling revenue with no extra cost using CompareMyMobile.com

Charities can raise funds using the free resources provided and increase green fundraising payouts by comparing store payouts.
Parents and schools around the UK can now use CompareMyMobile.com's essential ability to value over 4,500 gadgets against 40 recycling routes. This gives them the ability to increase the payouts of their fundraising activities and re-purpose the extra profits into school resources whilst teaching the values of recycling to the students, see our school recycling section here.
Schools can now collect used or broken mobile phones, tablets, ipods, games consoles, laptops, cameras, sat navs and more to turn into cash for them to re-invest in the students eduction. This can all be done using free resources downloadable from our site and at no cost to the school. Teachers letters to parents, banners for their websites, social pages and full A3 posters can be downloaded.
In addition to this, we have hosted an 8 page guide to educate about the impact of recycling with infographics, facts and figures to find out everything from; where to recycle in the local area, the impact of e-waste and recycling, toxins contained in our gadgets and how we can save the Eastern African Gorilla through phone recycling.
Charities now have the unique ability to setup fundraising with a comparison site and get the best market values for old devices. CompareMyMobile has tracked prices for 4 years now and consistently offered a price difference of 40-43% between the top and bottom values offered by recyclers. These additional funds can make a real difference the charities in question compared with their current deals.
Andrew Beckett, Co-founder and Commercial Director of CompareMyMobile.com says: "CompareMyMobile observed low fundraising payouts to some of the worlds largest charities – These deals appeared to be created to benefit the phone buyer and not the charity."
"We took a random sample from the charities monthly collection of handsets – The results were shocking. Compared to the flat value offered by the recycler, CompareMyMobile.com increased the fundraising payout by 1100%"
This one off action has resulted in us creating a whole section for the website that we hope to evolve over time to enable charities to recycle with confidence. The section has some great tips on how to make the most out of charity recycling and get the right people involved. We offer a resource section to promote charity recycling on websites, download letter templates and even fully customizable and downloadable posters.
About CompareMyMobile
(Visit press page) Founded in 2009, CompareMyMobile.com is the UK's #1 source for independent mobile phone, tablet, sat nav, laptop, iPad, iPod and games console recycling price comparison. It delivers customers confidence in making the difficult decision of where to recycle their old phone safely and for the most money. CompareMyMobile.com is 100% impartial, comparing prices from more than 40 recycling stores.
Media Contacts
Andrew Beckett
CompareMyMobile.com,
Tel: +44 (0) 7810 882 278
Email: andrew(at)comparemymobile(dot)com