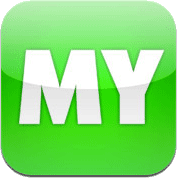 Value and Sell over different 5,000 devices on your iPhone
(PRWEB UK) 30 November 2012
- 60% of consumers surveyed didn't know the value of old mobile or other old electronic devices.

Value and Sell over different 5,000 devices on your iPhone.
CompareMyMobile.com tracks market prices daily to provide customer the best prices.
The survey showed that over 94% of people surveyed understood that there old devices had value through recycling. However 67% had never recycled a device and a further 60% didn't know the value of their devices.
Andrew Beckett, Co-founder and Managing Director of CompareMyMobile.com says: "The extra money to be earned by consumers by simply recycling old and unused devices such as phones, tablets and games consoles by visiting our comparison website is outstanding."
"The launch of our new mobile App enables all consumers with an iOS or Android phone to keep right up to date with the very latest prices, by comparing prices consumers earns more money for every device they recycle."
The mobile App allows consumers to search through a database of over 5,000 devices and build up a portfolio of products in the "My Devices" section and then keep up to date with the very latest prices. The App uses the CompareMyMobile.com comparison tool which analyses data every 15 minutes from over 40 UK stores. The real benefit for using the App is the ability to transact directly with recycler via a simple ordering process unique to CompareMyMobile.
Andrew continues, "CompareMyMobile.com is a consumer focused website and only lists reputable recycler's with good customer service. Our App puts the best and most accurate information in the hands of the consumers, whenever and where ever they recycle the consumer should use the CompareMyMobile App to ensure that they are getting the best possible price."
CompareMyMobile.com is an independent price comparison site that provides free information on the value of a used mobile phones and gadgets from more than 40 recycling companies. All recycling partners are comprehensively checked for reliability, ensuring that the customer gets the best possible price and customer experience for their old handset and gadgets.
CompareMyMobile.com works with leading brands like Mazuma and Envirofone and independent user ratings mean if a company does not deliver, CompareMyMobile.com ceases its association.
About CompareMyMobile
Founded in 2009, CompareMyMobile.com is the UK's #1 source for independent mobile phone, tablet, sat nav, laptop, iPad, iPod and games console recycling price comparison. It delivers customers confidence in making the difficult decision of where to recycle their old phone safely and for the most money. CompareMyMobile.com is 100% impartial, comparing prices from more than 40 recycling stores.
Media Contacts
Andrew Beckett
CompareMyMobile.com,
Tel: +44 (0) 7810 882 278
Email: andrew(at)comparemymobile(dot)com