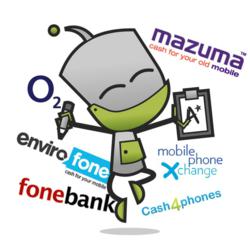 (PRWEB UK) 31 January 2013
Since the launch of CompareMyMobile.com in 2009, the website has become the most trusted comparison tool in the UK according to leading review website TrustPilot. Leading the phone comparison market with innovation, CompareMyMobile.com has always put the customer first, providing helpful and informed advice for all and chasing down recycler's when a transaction doesn't go right.
In January 2013 CompareMyMobile.com launched a way for customer's to describe their experience and provide their own rating. All Recycler's have a right to reply to any reviews generated.
Andrew Beckett, Managing Director and Founder of CompareMyMobile says, "Customer confidence in the UK recycling market is low, there have been too many stories about customer not getting the full price for their device and recycler's delaying payment. Our new Review area with provide customer's with the ability to feeback about their experience, we will then display these review to every visitor to the website or mobile app."
He continues "We've had a fantastic response from our loyal customer base, over 500 reviews have been published and more are coming in every day. We are really going to see which recyclers provide the best service."
With over forty different audited and trusted recycler's offering prices on CompareMyMobile.com it is sometimes hard for customer's to select a preferred business. In a study completed in December 2012 for CompareMyMobile.com customer's placed the rating of a recycler the top decision influence closely followed by the price offered. Andrew adds, "Clearly from our research the ratings we give recyclers has to be transparent and accurate as customers are basing there decisions on the advice we provide, it is our duty of care to ensure that this information is up to date and reflects real transactions and experiences"
CompareMyMobile.com is an independent price comparison site that provides free information on the value of a used mobile phones and gadgets from more than 40 recycling companies. All recycling partners are comprehensively checked for reliability, ensuring that the customer gets the best possible price and customer experience for their old handset and gadgets.
CompareMyMobile.com works with leading brands like Mazuma and Envirofone and independent user ratings mean if a company does not deliver, CompareMyMobile.com ceases its association.
About CompareMyMobile
Founded in 2009, CompareMyMobile.com is the UK's #1 source for independent mobile phone, tablet, sat nav, laptop, iPad, iPod and games console recycling price comparison. It delivers customers confidence in making the difficult decision of where to recycle their old phone safely and for the most money. Compare My Mobile is 100% impartial, comparing prices from more than 40 recycling stores.
Media Contacts
Andrew Beckett
CompareMyMobile.com,
Tel: +44 (0) 7810 882 278
Email: andrew@comparemymobile.com