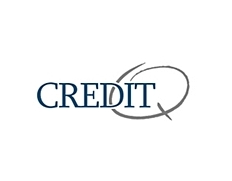 Your Guide To Credit Cards, Loans, Investments
and Everything Between
Newport Beach, CA (PRWEB) November 02, 2011
Last week, President Obama outlined a new refinancing plan meant to help home owners stuck with underwater mortgages resulting from the nation's housing downturn. The plan outlined by the President could potentially assist millions of home owners (who have loans through Fannie Mae and Freddie Mac), allowing them to save money on their mortgages even if they owe more on the house than it is currently worth. Not only will this help prevent thousands of future loan defaults, but it will allow people to take advantage of today's historically low interest rates.
But homeowners do not need to be eligible for the government's Home Affordable Refinance Program in order to take advantage of today's amazingly low interest rates. For current owners, the best time to get that loan refinanced is now. As well, for people considering purchasing a home, there has never been a better time to enter the market.
In order to make the process of comparing new loans and refinance options easier, CreditQ.com has announced some additions to its mortgage website. Specifically, CreditQ.com has added a mortgage comparison tool bar that allows consumers to view and compare mortgage rates from lenders. The site added this new feature in order to provide pertinent, accurate, and insightful information focused on consumer needs. As an online financial resource center, the company provides direct access to various financial resources, including home loan options. Additionally, the site disseminates useful information through the publication of new content, including articles, blogs, and other news regarding changes within the financial industry.
The intention of CreditQ.com is to provide a convenient, fast, and accurate way for those looking to refinance their current loan, as well as those looking to get a new loan, to compare rates and/ or to simply to see what's available. The new loan calculator includes drop-down menus encouraging consumers to specify exactly the type of mortgage (or refinance) option they are interested in, showing what rates they would qualify for. When using the tool, people can indicate loan type, housing type, home price, down payment amount, current credit rating, the number of points, and state and county information (loan rates vary depending on the borrower's loan and credit profile). Consumers will then be provided with a list of lenders offering the most competitive and up-to-date home loan and refinance offers.
Ultimately, the goal of these improvements to the site's home loan pages is to improve the process of getting accurate and timely information about new loans and refinance options out to consumers. To see how the new mortgage tool works, and to start the process of financing or refinancing your home, please visit CreditQ.com for more information.
CreditQ.com is a credit guide that has many features for users to choose from. The site allows people to view several different travel credit card options, as well as Orchard Bank credit card offers for credit cards for people with bad credit, balance transfer credit cards, low APR credit cards. The site also features bank rates and credit report information.
# # #