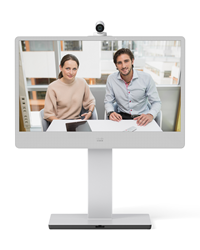 The struggle for both students and manufacturers continues to be curriculum that matches to current software and product releases, particularly as video and audio communication becomes unified communication
Henderson, NV (PRWEB) February 26, 2014
Compass Business Solutions gives students access to labs that prepare them for job responsibilities by updating authorized Cisco training courses for new software releases. As Cisco improves and expands its visual communications product line, Compass keeps students on the leading edge of unified communications by incorporating information about the latest products into its courses.
"Companies and professionals need to get the most out of their training dollars. Manufacturer authorized training courses provide the comfort of industry-recognized certifications. The struggle for both students and manufacturers continues to be curriculum that matches to current software and product releases, particularly as video and audio communication becomes unified communication," stated Jules Trono, President of Compass. "We focus on making sure our students get the most they can out of every class by keeping our courses closely aligned with new products and software, especially the labs." Compass is the largest global provider who specializes in visual communications and telepresence product training, also offering private training sessions that are customized to focus on a customer's current or planned video network.
"Our newest course launch, VTVS2 8 - Implementing Cisco TelePresence Video Solutions, addresses the significant changes made available in the software released in the past 2 months," said Donna Wyvill, Content Development Manager with Compass. "Cisco's VCS version 8 has a significant impact on video network planning and features, and the new Expressway Core and Edge products bring new capabilities to secure video networks." Compass incorporates new product announcements into video network planning labs, addressing interoperability, security and product features.
"As we continue to transition the curriculum to a Unified Communications approach to video and audio communication, we will help our students prepare to succeed in their jobs by keeping them up to date with the latest and greatest developments," comments Jules Trono.
Students or companies interested in learning more about Compass' training programs in the US and globally can visit http://www.compassprogram.com, and can contact Lisa Santiago at +1 (760) 688-4045 or +1 (877) 234-0635 for more information.
About Compass Business Solutions
Compass, the largest global provider of visual communications and videoconferencing product line training, provides a one-stop resource for sales, technical and end-user training.
Compass Business Solutions is a learning company focused on helping people use and support video and unified communication technologies to improve their business. Training sessions follow a best practices approach to optimize all aspects of video usage and support. Compass was founded in 2008 by industry professionals who have been working with telecommunication and video technologies since 1989 and who helped launch Tandberg University in the USA in 2006, then becoming Cisco's first authorized TelePresence Specialist Learning Partner in the US.
Compass is a certified WBE/WOSB.