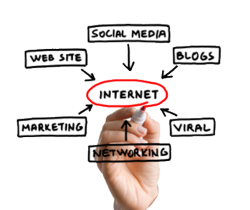 We've consistently offered one of the highest designed payouts in the industry... Our Level 4 pays an astonishing 40% on retail volume to qualified Associates
Tampa, FL (PRWEB) December 26, 2011
For the average person wanting to build a home-based direct sales or MLM business, the only details needed are in Liberty Health Network's (LHN's) Website tag-line: "Better Products. Better Pay!" However, Professional Networkers often want to know more. Namely, "What is the compensation pay-out for depth in the organization?" In 2012, LHN has refined the answer.
"Few companies pay more than 5% commissions on any single level of direct sales," says Liberty Health Network's Chief Operating Officer Russell Bly. "We've consistently offered one of the highest designed payouts in the industry. Qualified Independent Marketing Associates may earn from 5% to 40% of the sales volume at levels 1 through 5. Our Level 4 pays an astonishing 40% on retail volume to qualified Associates. Up to 80% of total retail business volume goes back to the field in commissions. In 2012, Qualified Associates can add up to another 5% of the entire sales volume on open-leg production on levels 6 through infinity. In a perfectly filled Matrix, that's 83% of commissions designed to be returned to the marketing field."
LHN has also added some unique advancements to the commissioning structure. All commissions are derived from product sales only. Aside from the $14.95 monthly eService Fee covering all online Associate Replicated Web Sites, there are no enrollment fees. And, no commissions are paid for recruiting marketing associates. Customers acquired by Marketing Associates may be placed on any level of the pay-plan, but do not occupy a matrix position. This allows Marketing Associates the ability to place a virtually unlimited number of customers on the Associate's highest commission level. And unlike some companies that market products at an exaggerated price just to pay commissions, LHN products are competitively priced and routinely sell to individuals without the business opportunity attached. LHN points to product sales at Amazon, eBay, and Google Checkout as validation of the value of their products. All LHN Products are covered by a 60-Day Money-Back Guarantee as well.
About Liberty Health Network , LLC.
Liberty Health Network is one of the nation's leading Direct and Internet Marketing companies with a state-of-the-art Global Distribution facility in Tampa Bay, Fl. For 12 Years, the Liberty Health Network name has been synonymous with high quality Mortechem-Free Nutritional Supplements, Skin Care and Web Applications.
Liberty Health Network distributes products and services Internationally. Businesses or Individuals interested in distributing Liberty Products or requiring more information should contact Chief Operating Officer Russell Bly at (813) 774-8191. The statements made on this website have not been evaluated by the Food & Drug Administration. These products are not intended to diagnose, prevent, treat, or cure any disease.
# # #