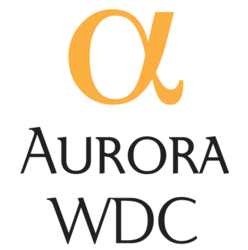 Alongside best-in-class technology, we combine human intelligence collection with Aurora's remote analysts working virtually for our clients as de facto members of their team, all trained by the undisputed dean of intelligence analysis, Craig Fleisher.
Madison, Wisconsin (PRWEB) October 31, 2011
Aurora WDC will announce worldwide availability of the firm's latest innovation in intelligence program management and support capabilities, the Aurora Integrated Intelligence Suite. The product of years of applied research into how intelligence helps organizations become more innovative and competitive, the solution is based on combining the complimentary skills and experience of Aurora's three business groups:
1.) Global Primary Research
2.) Virtual Analyst & Technology
3.) Learning, Training & Development
Code-named "3P" to represent the "Three Pillars" of Aurora's lines of business during its development, the Integrated Intelligence Suite enables an unprecedented degree of flexibility for clients in shortening the time to value recognition from executive management. Aurora's research in program development for these integrated capabilities has shown how even single-person intelligence units - so-called "lone practitioners" - can make a measurable impact on their company's performance with the right external support.
"For more than 25 years now, one of the greatest obstacles to intelligence managers has been the disconnect between constantly changing organizational needs in response to market uncertainties and how to prioritize investments in intelligence program development," said Aurora's Chief Executive Officer, Derek Johnson. "Too often, intelligence programs end up as little more than a scattered series of knee-jerk reactions to unexpected surprises from the marketplace rather than disciplined efforts designed to manage risk and enhance real operating confidence for senior management. Aurora aims to change that."
Aurora WDC has helped worldwide clients of all kinds optimize their strategic, competitive and market intelligence portfolio through the application of research and analysis to solve real-world business problems since Aurora's start in 1995. The new offering draws on the collective experience of thousands of intelligence assignments for hundreds of clients, large and small. The new Integrated Intelligence Suite was only recently made possible by the May 2011 launch of Aurora's Learning, Training and Development business, led by world-renowned scholar of intelligence analysis, Dr. Craig S. Fleisher. And, while the integration of its three businesses into a single, comprehensive value proposition is in response to client demand, most of Aurora's clients have traditionally engaged the firm through only one of these competencies, a trend the firm expects will continue and will enthusiastically support.
"Training world-class analysts is often the most elusive part of the program development process for intelligence managers and consultancies alike," commented Dr. Fleisher, Aurora's Chief Learning Officer. "Most analysts simply don't have specific enough skills to match the range of problems the organization is confronting to make a measurable difference in decision effectiveness. Aurora is approaching that problem in a new way, by training analysts the same way elite athletes condition for international competition. We can then build a level of analytical fitness that can mode-switch among the more than 350 analytical methods in the canon without the drag of trying to make every situation fit into models developed for different circumstances or constrained by a limited range of direct analyst experience."
"Intelligence analysis remains a garbage-in/garbage-out activity," says Johnson. "Aurora's depth of field experience is unparalleled in Global Primary Research and our clients have come to depend on Aurora's unique abilities in gathering the strategic, operational and, in even more challenging conditions, tactical research in markets around the world that drive their most mission-critical business decisions. Alongside best-in-class technology, we combine human intelligence collection with Aurora's remote analysts working virtually for our clients as de facto members of their team, all trained by the undisputed dean of intelligence analysis, Craig Fleisher."
"It wasn't until we dissected how Aurora's team could perform better as remote members of our clients' intelligence staff that we really saw the breakthrough potential," said Greg Ervin, VP of Aurora's Virtual Analyst & Technology group. "Finally, having the most versatile technology partners in the business gives our clients maximum flexibility in systems automation, so that we're also able to bring a level of productivity in intelligence production no one else can match, particularly offshore environments where staff turnover is just too fast to develop analysts to the level our clients demand and the technology stack is outdated."
"Building a suite of integrated intelligence capabilities isn't dependent on any one of these businesses alone," says Johnson. "It's not about just having the best research collection, analytical fitness training, technology automation or virtual team. It's about being able to bring all of those capabilities to a client's doorstep and make it simple for Aurora to fit seamlessly into the specific needs that client must satisfy faster than they can alone."
Members of Aurora WDC's senior staff, including CEO Derek Johnson, will unveil the new offering at the European Strategic and Competitive Intelligence Conference in Vienna, Austria from 8-10 November 2011.
# # #