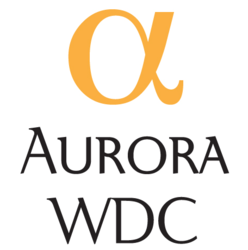 Students find it a key element of their professional development to go to those meetings, to learn, to network, to grow, to meet new people, which Mercyhurst has been able to help, better than any other college, young professionals do.
Madison, WI (PRWEB) February 02, 2012
In celebration of its founding on February 3rd 1995, Aurora WDC is proud to announce the Jim Mathews Award for Intelligence Excellence.
The inaugural 2012 award will be offered to two (2) students from the Mercyhurst College Department of Intelligence Studies to support their participation in the annual Strategic and Competitive Intelligence Professionals (SCIP) conference, this year held in Philadelphia in May. Special guest Dan Mulligan from Mercyhurst spoke recently with Aurora's Derek Johnson, Craig Fleisher and Arik Johnson to talk about Jim's legacy and the example of intelligence professionalism he left for all of us, as well as, to share details of the award and how to apply.
"Jim Mathews was a real example of everything Aurora stands for," said Aurora CEO Derek Johnson. "Jim was such a great mentor to Aurora and so many others in our journey toward intelligence professionalism that we really felt his memory would be far more meaningful than remembering Aurora's own humble beginnings."
Aurora WDC was founded in 1995 by current Chairman Arik Johnson in a small portion of the space formerly occupied by the Johnson brothers' mother Gladys "Honey" Johnson's beauty salon in the small, rural town of Chetek, Wisconsin. In the 17 years since, the firm has gone on to serve dozens of the largest companies in the world, providing strategic, operational and tactical counsel on competitive matters of all kinds and serve many more of the world's fastest-growing innovators.
In support of Aurora's ongoing needs to attract the best talent in the field to furnish clients with services of this caliber, investments in the development of the field of competitive intelligence itself have been directed at strengthening the professional education of new career practitioners. Aurora has considered this the best way to ensure a new stream of professionals are always entering the field and can quickly become qualified to operate at the highest levels of effectiveness and performance. Aurora is sponsoring the Jim Mathews Award as an even more concrete incentive designed to attract the best and brightest students to careers in the field of intelligence in business.
Dan Mulligan from Mercyhurst added, "I first met Jim at a SCIP conference and I was very impressed immediately upon meeting him at his enthusiasm to share his knowledge with young people and people entering into the industry."
Dr. Craig Fleisher, Aurora's Chief Learning Officer, former SCIP President and noted scholar on intelligence analysis added, "Students find it a key element of their professional development to go to those meetings, to learn, to network, to grow, to meet new people, which Mercyhurst has been able to help young professionals do better than any other college."
This year the award will fund the participation of two students from Mercyhurst in the field's largest and most important annual conference, SCIP 2012 in Philadelphia.
About Aurora WDC
Since 1995 Aurora WDC has provided clients in diverse industries with the intelligence that drives their business decisions, including global research, competitive analysis, market monitoring, training and program consulting, software support and intelligence systems to elevate decision effectiveness. For more information visit http://www.AuroraWDC.com or call 800-924-4249 to arrange to speak with a reference client who can describe the intelligence results Aurora has produced for their organization.
###