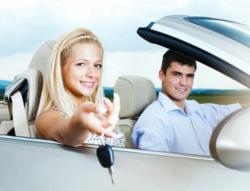 "Due to modern technological advances, finding a more personalized loan is easier than ever."
(PRWEB) January 29, 2013
Due to the global economic crisis, bad credit has become all too common, even among the most responsible consumers. Factors such as the rising cost of living, the plummet of the housing market, and job cuts have all contributed to the financial decline of many.
However, even with these difficulties, Complete Auto Loans is happy to announce that credit issues don't have to keep the consumer from the car of their dreams and that bad credit auto loans are an option - no matter the credit or no credit.
Before anything else, CAL recommends that car shoppers know the actual state of affairs when it comes to their credit score. By contacting one of the three credit bureaus, the consumer is able to read and fully understand their credit report. Being knowledgeable concerning one's credit report is not only a wise move for personal finances, but often reveals the true nature of the credit. This means that the consumer might find that their credit score is actually better than previously thought. From there, opportunities for lower premiums are presented, not to mention a higher willingness from the auto financing provider.
In addition, the consumer is recommended to save for a down payment. It is fully understood that a chunk of cash can be a rare commodity. But preparing a down payment of just 10 percent can greatly improve the bad credit auto loan experience. Generally, agencies are more willing to provide a loan when it comes to lower risk applicants.
Finally, consumers are counseled to find an online loan provider. Due to modern technological advances, finding a more personalized loan is easier than ever. Using the internet, customers have access to an increasing variety of bad credit auto loans, and consequently, a simpler way of comparing them. Many people have been visiting Complete Auto Loans. Not only does CAL provide ease of use with their online approval system, but they accept 100% of applicants.
About Complete Auto Loans:
Complete Auto Loans has helped many consumers get the auto loan that fits just right. Their system of lending and convenient online platform continues to be hassle and pressure free.