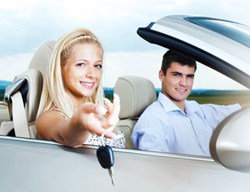 Seattle, Washington (PRWEB) June 16, 2013
Keeping a car even after trouble making loan payments is not as hard as many think, according to Complete Auto Loans in their latest article. They understand that many are still having a tough time in this economy, so they specialize in providing bad credit auto loans and periodic financial advice.
Complete Auto Loans says that, if it can be helped, many would do best by buying a used car, lowering monthly payments in the first place. They understand that this is not always an option, so they give other advice as well.
CAL also recommends to always call and tell lenders if a late payment is the only option. They maintain, "If you're only late occasionally, most lenders will work with you. As we said, they make more money with you in your car then having it sit on their lot. Lenders start to get nervous when they haven't heard from you, especially if you have a poor credit history. It's always better to communicate."
While bad credit auto loans are their specialty, CAL's article is also helpful to many people looking to get (and keep) a car of their own. More insightful information can be found at their site at http://www.completeautoloans.com.
About Complete Auto Loans
CAL a national auto and car finance lender in the USA. They help consumers find a low interest rate car loan despite their credit standing. Their custom auto lending system has been developed to specifically cater towards the consumers' needs for auto loans. Voted for best "quality Customer Service" they've serviced thousands of car shoppers. Their finance team is available to immediately help anyone choose the best loan program that fits consumer's budget guidelines.