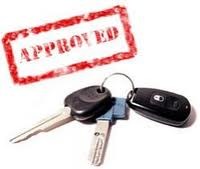 Complete Auto Loans has this and many other resources for carbuyers on their website.
Seattle, Washington (PRWEB) June 27, 2013
Complete Auto Loans explores used car scams in their latest article, and so helps shoppers everywhere dodge these pesky money traps. They suggest keeping one's guard up when purchasing used cars, and they also give other good advice in their frequently updated website.
One type of scam they warn shoppers of is for fake warranties or protection plans. The article explains that many people feel safer when they hear that a familiar company offers a protection plan. They explain, "Scammers selling used cars know this, and they'll offer you a protection plan, usually through a reputable company you've heard of. This makes you feel safe; you're more likely to throw cash down if you feel you can get it back right away. However, when you call the company up, you'll find that they don't offer protection plans on cars not purchased through them."
They also explain that some car sellers will attempt to change the deal after the negotiation for the car in question. The salesman will try to sweeten the deal by "mistakenly" inserting a pricey feature into the deal. They advice those who see even a hint of this happening to walk off the lot.
Complete Auto Loans has this and many other resources for car buyers on their website. They also provide lending opportunities that would not be available normally to those with bad credit, such as bad credit auto loans. With their free lender comparison tool, anyone can compare different lenders for the auto loan they need.
About Complete Auto Loans:
CAL provides bad credit auto loans online. Their unique finance platform can accept 100% of applicants, regardless of poor credit or even bankruptcy. By visiting http://www.completeautoloans.com, consumers are able to find the ideal loan for their personal financial situation, all through a quick and easy online process.