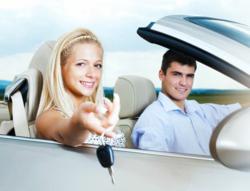 Complete Auto Loans encourages consumers to take advantage of used vehicles, and even provides used auto loans.
(PRWEB) February 15, 2013
Complete Auto Loans knows that purchasing a brand new car is simply not an option for many people in these difficult economic times. As a result, they are recommending that consumers utilize the benefits of used auto loans, and have generously provided a list of the 5 best used cars on the market today.
One vehicle mentioned was the Toyota Tacoma. With surprising fuel economy and options varying from bed and cab size to four different transmissions, it is the perfect option for anyone looking for a compact to mid-size pickup. In the article, Complete Auto Loans (CAL) offers vital information concerning the Tacoma, presenting it as one of the best and most durable used vehicle possibilities. For example, in 2005 the Tacoma was named Motor Trend Magazine's "Truck of the Year". The following year it received exceptional crash test ratings and was given IIHS's "Top Safety Pick" award. If the consumer is struggling with poor credit, Complete Auto Loans provides Bad Credit Auto Loans.
All of these options – the Tacoma or otherwise – are certainly to the consumers benefit. This is because the used vehicle market is made increasingly available on the Internet. Thanks to recent advances in online abilities, car shoppers are now able to compare, contrast, research, and sometimes even bargain – all from the comfort of their own home. Indeed, shopping for a used car online will save the consumer both time and money. Complete Auto Loans encourages consumers to take advantage of this opportunity, and even offers auto loans to assist in the process.
About Complete Auto Loans:
Complete Auto Loans is a unique provider of used and bad credit auto loans online. Their finance services can get consumers car loans fast, even if they've been turned down in the past. CAL will quality 100% of applicants, regardless of poor credit or bankruptcy. Visit http://www.completeautoloans.com to learn more.