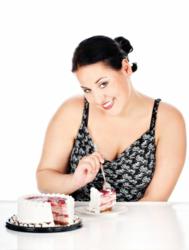 The all-natural formula inside of Dietrine is one of the first of its kind.
Seattle, Washington (PRWEB) December 07, 2012
Dietrine has announced its new carb blocker formula to help men and women with weight reduction solutions. This clinically proven formula blocks the effects of starches in the body that would normally be turned into sugars as complex carbohydrates. The excessive storage of this sugar is what can lead to body fat and weight gain. The new Dietrine formula is now available for men and women to sample in a no cost month supply on select packages.
Weight gain happens in men and women from many sources. Things like age, disease, family histories and poor diet all are known to contribute to extra body weight. One of the least talked about reasons for excessive weight gain is linked to carbohydrates.
Foods including bread, cereal, sugar, pasta and potatoes include starches that are turned into sugar when processed by the body. The new formula announced helps block these sugars during digestion.
The new carb blocking formula that has been released to help men and women has gone through clinical trials. These trials have reported that starches are reduced from digestion and this can help to block the unwanted sugars from popular foods.
This new reduction of natural sugars contains no stimulants. Some artificial blockers have been released that rely on stimulants to speed up the metabolism during digestion. The all-natural formula inside of Dietrine is one of the first of its kind.
The key ingredient inside of this new blocker is known as Phase 2 Starch Blocker. This ingredient includes Chromium and Vanadium. Each of these natural ingredients help to stimulate cell growth and regulate blood sugar levels. These components are part of the natural digestion that takes place within four to six hours after someone eats a meal. The breakdown and storage of healthy sugars can prevent weight gain according to research.
This new carbohydrate blocker formula is offered in capsule form. This small size can be digested easily and is an alternative to exercise methods that require daily activity to shed excess body weight. Men or women that sample this new formula can receive a no cost month supply on select packages ordered online. All purchases come complete with a 90-day guarantee of results.
About Dietrine Carb Blocker
The Dietrine Carb Blocker company launched in 2002 and is a member of the Natural Products Association to promote all-natural health and wellness solutions. The products that are now promoted have been advertised on MSNBC, USA Today and CNN. The solutions that are offered by this wellness organization are used by men and women in the U.S. and other parts of the world. The Dietrine Carb Blocker solution has been released to the public to help promote healthier living in those that are fighting weight gain at any age.