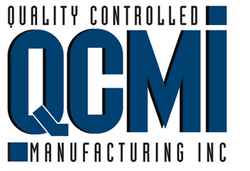 Supplier Gold is a tremendous privilege and responsibility
San Diego, Calif. (PRWEB) August 28, 2009
Quality Controlled Manufacturing Inc. (QCMI) has received Supplier Gold status, a prestigious honor from United Technologies Corp. (UTC) and its subsidiary Hamilton Sundstrand.
UTC's Supplier Gold status recognizes suppliers for exceptional performance for at least 12 consecutive months. For a UTC supplier to be awarded Supplier Gold status, it must meet stringent requirements for quality, delivery, lean practices and customer satisfaction.
In achieving UTC Supplier Gold status, QCMI joins an elite group from multiple industries who supply UTC businesses.
"Supplier Gold is a tremendous privilege and responsibility," said Bob Grande, QCMI founder, president and CEO. "It's crucial we continue to use lean principles and 6Sigma methods to retain Supplier Gold status. Our ongoing focus is on achieving maximum value by eliminating waste in all processes while reducing cycle times to meet market demands."
"Having QCMI achieve Supplier Gold is a great demonstration of teamwork between UTC and QCMI to provide outstanding supply chain performance to our valuable customers," said Dennis Mayhew, Hamilton Sundstrand Supply Chain Commodity manager. "Congratulations to everyone at QCMI for their effort in meeting and sustaining such high levels of customer service."
About Quality Controlled Manufacturing Inc. (QCMI)
Emerging as one of nation's leaders in complex machined components and assemblies, QCMI was founded by Bob Grande in 1978. The San Diego County manufacturing firm has two facilities totaling over 78,000 sq. ft. and employs 52. QCMI is ISO9001/AS9100 registered and Nadcap accredited. Award-winning QCMI specializes in the precision machining of all metals including exotic alloys. QCMI services provide customers with components that have complex shapes, contours, exacting tolerances and stringent quality requirements. Services include: CNC turning, milling, and grinding; conventional machining; welding; EDM; fabrication; inspection and non-destructive testing (NDT). Bob Grande, owner of Quality Controlled Manufacturing, has been a member of Vistage International, the world's leading chief executive organization since 2005. For more information about QCMI visit http://www.qcmfginc.com .
About Hamilton Sundstrand
With 2008 revenues of $6.2 billion, Hamilton Sundstrand is headquartered in Windsor Locks, Conn. Among the world's largest suppliers of technologically advanced aerospace and industrial products, the company designs, manufactures and services aerospace systems and provides integrated system solutions for commercial, regional, corporate and military aircraft. It also is a major supplier for international space programs. For more information on Hamilton Sundstrand, please visit http://www.hamiltonsundstrand.com .
About United Technologies Corp.
Based in Hartford, Conn., United Technologies Corp. is a diversified company that provides high technology products and services to the building and aerospace industries.
###