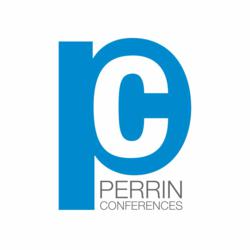 Berwyn, PA (PRWEB) May 30, 2012
Hosted by Perrin Conferences, the event co-chairs Silvio J. DeCarli, Associate General Counsel and Chief Litigation Counsel, E. I. du Pont de Nemours and Company, Wilmington, DE and Adam Hoeflich, Esq., Bartlit Beck Herman Palenchar & Scott LLP, Chicago, IL, bring together renowned defense and plaintiff attorneys to discuss current complex litigation, trends and their long term effects in multi-issue and multi-jurisdictional lawsuits at the National Complex Litigation Conference: A Symposium on Current and Emerging Issues on June 27th in Chicago, IL at the James Hotel.
This one day Symposium delivers insightful panels with highly-skilled, results-proven litigators. Panels include a dynamic demonstration and discussion by Mark Lanier, Esq., The Lanier Law Firm, Houston, TX and Philip Beck, Esq., Bartlit Beck Herman Palenchar & Scott LLP, Chicago, IL in the "The Game Changer:" How to Try and Defend the Bellwether Case. Additional panels include in-depth coverage of "Class Actions: New Risks and New Defenses," highlighting recent cases with Wal-Mart, as well as the panel "Emerging Trends- Does an MDL Make Sense, and If So, Where Should it Be?"
In-House counsel speakers include Janet Y. Bivins, Corporate Counsel, E.I. du Pont de Nemours and Company, Wilmington, DE, John C. Childs, Assistant General Counsel and Chief Litigation Counsel, Georgia-Pacific, Atlanta, GA, Ross Higman, Senior Associate General Counsel, Wal-Mart Stores, Inc., Bentonville, AR, Bill Stack, Senior Counsel, Exxon Mobil, Houston, TX, Kaspar Stoffelmayr, Vice President and Associate General Counsel, Bayer Corporation, Pittsburgh, PA, and PD Villarreal, Senior Vice President and Head of Global Litigation, GlaxoSmithKline, Philadelphia, PA.
Overall topics include current and emerging trends in the resolution of Mass Tort Claims, Litigation in Active State Court Jurisdictions, Federal State Coordination, and Product Stewardship and Protecting Product Liability Defenses.
For more information and to register, please visit PerrinConferences.com
Perrin Conferences focuses on delivering conferences with information, business challenges, and solutions for law firms and their clients. With highly attended events, the conferences are known for bringing together the "best of the best" in the industry in an atmosphere that encourages learning, discussions, and excellent networking for career and business development.
For more information on gaining valuable insight from the "Who's Who" in the legal industry through Perrin Conferences schedule of events, please visit http://www.PerrinConferences.com or contact Lynnsey Perrin Hee at 610-804-6165.