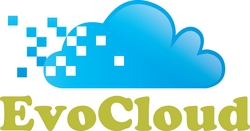 The cloud is going to impact the market heavily as companies capitalize on streamlining their IT cost, management, and maintenance while addressing their high availability needs all with little to no upfront capital expenditure
New York / New Jersey (PRWEB) March 31, 2010
Complex Technologies, a leading IT and Managed Service Provider in the New York / New Jersey area, today announced that the company has partnered with 6fusion to co-deliver cloud computing solutions for customers.
Complex Technologies has been in business since 1998 and focuses on delivering expert solutions in the areas of Technology Management, Systems Integration and Unified Communications. Cloud services were a natural fit for the rapidly growing service company. "The cloud is going to impact the market heavily as companies capitalize on streamlining their IT cost, management, and maintenance while addressing their high availability needs all with little to no upfront capital expenditure," said Eugene Tawiah, Complex Technologies CEO and Founder. "Our customers can expect a full suite of cloud services, which will be released throughout the rest of the year," he added.
6fusion is a channel-only cloud company that federates third party data centers using its patent-pending technology, which forms the basis of a global computing utility for IT Service Providers. "6fusion's technology is quickly becoming the standard tool for IT Service Providers to profile, build and host cloud services," said Doug Steele, 6fusion's Director of Partner Development. "We are pleased to bring Complex Technologies into the 6fusion Partner Program and look forward to collaborating with their team," he added.
After an extensive search, Tawiah chose to partner with 6fusion in order to deliver the foundation of his company's cloud infrastructure. "6fusion is a company whose leadership understands the many challenges service provider organizations face every day in our industry," said Tawiah. "Their unique technology has allowed our company to deliver massive computing resources to our customers on a pay-as-you-go basis," he added.
With the new partnership, Complex Technologies will be able to offer the following key client services:

Cloud migration assessments, planning and execution
Cost profiling analysis
Flexible cloud hosting services with integrated application support
Enterprise private cloud deployment services
For more information regarding Complex Technologies plans for cloud services or to find out how you can subscribe, contact ctsales(at)complextech(dot)com.
###