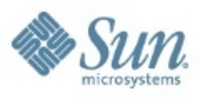 The Network is the Computer
SANTA CLARA, Calif. (PRWEB) March 4, 2008
Sun also unveiled the company's Governance, Risk and Compliance (GRC) strategy to help companies better manage identities, auditing and compliance across the entire enterprise. In addition to expanding its portfolio with Sun Role Manager software, Sun expects to deliver significant new product releases across the entire identity management suite within the next 12 months. Sun's comprehensive portfolio will address all areas of identity management, including access management, federation, web services security and auditing.
A key component of the company's GRC platform, Sun's enterprise role management and identity management technologies provide customers with a complete solution to help simplify access control processes, enhance audit effectiveness and reduce the costs associated with meeting GRC requirements. Sun's GRC offerings help enterprises better manage and enforce access to applications based on employees' roles and entitlements. In addition, Sun's GRC offerings automate access certification, helping companies create efficiencies around compliance reporting.
"Governance, risk and compliance are no longer just IT issues. GRC is also a boardroom issue," said Mark Herring, vice president of marketing, Software Infrastructure, Sun Microsystems. "With the growing number of applications available to employees and the constant adjustment of employee roles, companies are spending increasing amounts of resources dealing with the mismanagement of access control and compliance and taking on huge business risks. Today, Sun is addressing GRC requirements in a cost-effective, sustainable framework across the entire enterprise, offering our customers a solid foundation to extend the reach of their enterprises, while reducing the associated risks."
The introduction of Sun's GRC strategy underscores a new era in information security management, bringing IT and business executives closer together to create organizations that are agile and able to respond to threats quickly. Designed for companies that operate in dynamic environments, where customers, vendors and partners collaborate, transact and share information 24/7, Sun's GRC strategy allows companies to have strong management of their data assets, while supporting more users and more information without compromising security.
Sun's strategy to work with key industry organizations and specialists supports the company's goals to deliver a strong identity management portfolio built on open source technologies and address customer challenges in GRC. Sun's extensive global network of alliances includes leading organizations like Accenture, Deloitte & Touche LLP and PricewaterhouseCoopers LLP, who help global clients identify and address opportunities, participate with Sun in solutions development and offer a full range of services, from consulting and deployment to support.
Sun technology manages billions of user identities worldwide for more than 5000 organizations, including Fortune 50 companies, that rely on Sun's identity management portfolio for provisioning and secure access, ongoing compliance and federation. Sun has been positioned in the leaders quadrant in Gartner's Magic Quadrant for User Provisioning, 2H07(1) and Web Access Management, 2H07(2). Sun's identity management portfolio is designed to streamline and simplify the process of managing user identities across a variety of applications. For information on Sun's GRC strategy and offerings and more information on Sun Role Manager software, visit: http://www.sun.com/rolemanager.
1. Gartner, Inc., "Magic Quadrant for User Provisioning, 2H07" by Earl Perkins and Roberta J. Witty, August 23, 2007
2. Gartner, Inc., "Magic Quadrant for Web Access Management, 2H07" by Ray Wagner and Earl Perkins, October 29, 2007
About Sun Microsystems, Inc.
Sun Microsystems develops the technologies that power the global marketplace. Guided by a singular vision -- "The Network is the Computer" -- Sun drives network participation through shared innovation, community development and open source leadership. Sun can be found in more than 100 countries and on the Web at http://sun.com.
About the Magic Quadrant
The Magic Quadrants are copyrighted August 2007 and October 2007 by Gartner, Inc. and are reused with permission. The Magic Quadrant is a graphical representation of a marketplace at and for a specific time period. It depicts Gartner's analysis of how certain vendors measure against criteria for that marketplace, as defined by Gartner. Gartner does not endorse any vendor, product or service depicted in the Magic Quadrant, and does not advise technology users to select only those vendors placed in the "Leaders" quadrant. The Magic Quadrant is intended solely as a research tool, and is not meant to be a specific guide to action. Gartner disclaims all warranties, express or implied, with respect to this research, including any warranties of merchantability or fitness for a particular purpose.
Sun, Sun Microsystems, the Sun logo, Solaris and The Network Is The Computer are trademarks or registered trademarks of Sun Microsystems, Inc. in the United States and other countries.