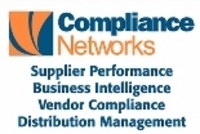 It's not just a store, it's an obsession.
Sugar Land, TX (PRWEB) June 10, 2009
Compliance Networks, the leading provider of vendor compliance optimization and strategic supplier management solutions since 2000, announced that Big M, a New Jersey-based apparel retailer, has implemented its retail Compliance Management Solution (rCMS) as part of their ongoing strategic imperative to optimize its existing supply chain.
Harvey Borden, CIO and Director of Logistics for Big M, Inc. stated that, "the support and cooperation provided by the Compliance Networks team has been outstanding". Harvey also stated, "the vendors are well aware of the enforcement of the guidelines and the documentation to support chargebacks provided via the software has proven to be invaluable".
Commenting on the successful implementation, Greg Holder, CEO of Compliance Networks. "Big M's decision to partner with Compliance Networks has and will continue to accelerate their profitability by removing costs from the supply chain and improving execution of their merchandising plan. The additional ability to align supplier performance with corporate objectives is more important than ever". Holder went on to say, "We are honored to add Big M to our growing list of satisfied users".
The Retail Compliance Management Solution provides manual and automated vendor compliance violation detection and chargeback creation, PO fill rate and on-time delivery metrics, vendor scorecards and Perfect Order Index metrics. rCMS is also an accurate, and complete, single-source supply chain data warehouse and data mining facility.
About Big M:
Big M Inc. is the privately-held operating company of Mandee and Annie sez stores. We are a dynamic, progressive entrepreneurial retail Company with a unique history and rich culture.
Big M Inc. was started in 1948 with a family tradition and the goal to be our customer's preferred specialty store for all her apparel needs.
Mandee is our original retail store division. Mandee carries trendy, chic fashions that are all the rage for our junior and contemporary customers. Mandee offers unique brand merchandise in an exciting, unique environment designed with our customer in mind. Our Annie sez retail store division opened in 1974. Annie sez offers the top of the line fashion at competitive prices. Annie sez caters to the fashion conscious customer who recognizes quality, designer labels and famous brands. Annie sez is best described by our slogan: "It's not just a store, it's an obsession."
About Compliance Networks:
Compliance Networks is a leading provider of solutions to the retail supply chain that enable enterprises to optimize flow within their supply chain and make informed decisions that ultimately increase shareholder value. Since 2000, Compliance Networks' suite of vendor compliance and distribution management solutions accelerate retail profits by increasing sales, decreasing costs and mitigating risk throughout the extended supply chain. Compliance Networks is proud to serve leading retailers such as Kohl's, Burlington Coat Factory, Pep Boys, The Sports Authority and Bon-Ton Stores Additional information can be found at http://www.compliancenetworks.com.
###