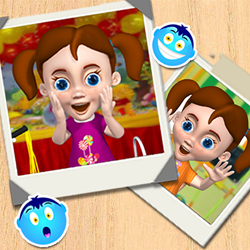 We want to expand our network and reach out to more users in a classroom setup where the utility of our autism apps can be evaluated best. The iLearnNEarn series of apps has already received favorable reviews from teachers and educators countrywide
Somerset, New Jersey (PRWEB) December 30, 2013
WebTeam has made the paid apps free in view of the holiday season when many parents get a breather from their busy work schedules to spend quality time with their children. As a parent or a caregiver, you get the opportunity to try out a gamut of interactive educational games without dropping a buck. If you decide to obtain these apps after January 10, you need to pay $0.99 for each.
The iOS apps that users can lay their hands on for free are iLookAskNShow, Map Me, Show Me, Sounds of the House, Spot the Difference, 123 Order, Add Me, Alpha Sequence, Animals Sound, Color Find, Days Sequence, Digital Time, iLNE Spell 1, iLNE Spell 2, Face Read 1, Face Read 2, Flowers, Fruits, Month Sequence, Multiply Me, My Words, Number Find, Objects, Shapes, Signs, Spell Me, Subtract Me, and What's the Expression. These apps cover a wide spectrum of learning activities, including numerical ability and mathematical aptitude, object recognition, and alphabet training.
"At this time we are soliciting support from parents who are indirectly affected by autism. I would like to convey my gratitude to hundreds of thousands of parents who supported us by playing more than 150 activities online in 2013. Without their active involvement, it would have been highly unlikely for us to get to where we are today," CEO Nish Parikh said, indicating that WebTeam is planning to commercialize its flagship product iLearnNEarn2 in 2014.
Parikh also called on parents of children with autism to introduce WebTeam to special needs schools. "We want to expand our network and reach out to more users in a classroom setup where the utility of our autism apps can be evaluated best. The iLearnNEarn series of apps has already received favorable reviews from teachers and educators countrywide," Parikh highlighted.
About WebTeam Corporation
Nominated among the top 5 finalists in the Education category for Verizon's Powerful Answers Award, WebTeam Corporation is a mobile app development company specializing in developing innovative touchscreen apps for individuals with autism spectrum disorder. Housed in Somerset, New Jersey, WebTeam has run several pilot programs in a number of NY-NJ schools, and has also collaborated with industry experts to develop structured and curriculum-driven autism apps for kiosk and mobile devices.