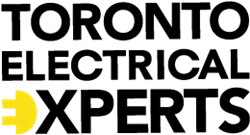 Energy costs in this province are a problem many homeowners struggle to deal with
Toronto, Canada (PRWEB) March 31, 2015
Toronto Electrical Experts (http://www.TorontoElectricalExperts.com), a company providing professional electrical services to homeowners and commercial properties in the Greater Toronto Area, is announcing that it will be offering a complimentary home energy audit.
Toronto Electrical Experts has initiated a complimentary energy audit for all homeowners. By booking this complimentary audit, homeowners can learn some steps they can take and tactics they can employ to help save money.
"Energy costs in this province are a problem many homeowners struggle to deal with," says Michael Mueller, Master Electrician at Toronto Electrical Experts. "Just last year, it was announced rates would increase by up to 40%, and now, another increase that will affect Ontario residents in the middle class and above only adds to that struggle."
Ontario already has the third-highest energy cost on average of any province in Canada. And now, with the new bill set to start at the onset of 2016, most households are looking at another increase. (Source: Daro, I.N., "Ontario cuts hydro rate for low-income residents, but most households will pay about $137 more next year," National Post, March 26, 2015; http://news.nationalpost.com/2015/03/26/ontario-cutting-hydro-rate-for-low-income-residents-but-most-households-will-pay-about-137-more-next-year/.)
"This increase is just one of the reasons for offering this complimentary audit, which everyone is strongly encouraged to take advantage of," Mueller explains. "The first step to saving money on a monthly basis is to understand how to manipulate the resources in one's home to work to one's advantage."
Mueller adds that with these increased energy costs, it is now the duty of the homeowner to educate themselves on the topic. Not comprehending how charges are being applied and the ways to subvert those charges can lead to excessively high energy bills.
"Homeowners need to be aware of what's going on with the new energy bills and how they directly affect their energy costs; it's at a point now where ignorance is no longer an option," Mueller concludes. "Not knowing the best tactics to save energy can make a significant difference at the end of each month, when those charges start adding up."
Toronto Electrical Experts offers professional electric services to residents in Toronto and the GTA. To learn more about the complimentary audit, visit the web site at http://www.TorontoElectricalExperts.com.