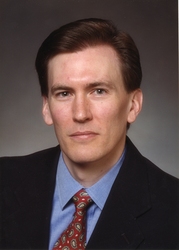 Todd Thibodeaux is an innovative, engaging and dynamic leader
Oakbrook Terrace, Ill. (Vocus) June 25, 2008
- The Computing Technology Industry Association (CompTIA), the leading trade association for the world's information technology (IT) industry, today announced that Todd Thibodeaux will become its next president and chief executive officer.
Thibodeaux, who spent the last 17 years with the Consumer Electronics Association, most recently as its senior vice president of industry relations, will succeed John Venator as president and CEO of CompTIA. Thibodeaux joins CompTIA on July 1 as the president/CEO designate. He will work with Venator during a transition period and will assume his new role as president and CEO on September 1.
"Todd Thibodeaux is an innovative, engaging and dynamic leader," said Brian Wiser, chairman of the CompTIA Board of Directors. "He has a high level of knowledge about our industry and emerging technology trends. He is extremely well-versed in the way a trade association operates, especially in areas such as membership growth and engagement, communications, international business, and public policy. Todd has the right mix of skills to build on the strong foundation and track record of success established by John Venator."
"I am extremely pleased and humbled to accept the leadership of this outstanding organization," Thibodeaux said. "For more than 25 years CompTIA has represented with great foresight the interests of the world's IT industry; from the companies at the forefront of innovation to the workers who turn innovation into real business solutions that help organizations maximize the benefits they receive from technology. Our industry faces great challenges; economic and employment, environmental and educational. But we also have a great opportunity to demonstrate how technology can help to better our world. Together with the CompTIA Board of Directors, our worldwide membership and our professional staff I look forward to meeting these challenges."
Venator, who led CompTIA since 1989, had requested that he be allowed to step aside as president and CEO of CompTIA in 2008 - one year earlier than previously planned - so he can spend more time caring for his elderly parents. In light of his years of service to CompTIA and the industry, the Board of Directors granted his request.
At the board's request, Venator will continue to serve as president and CEO of the CompTIA Educational Foundation, the association's charitable outreach program, through August 31, 2010.
"John will continue to provide leadership for a program he is very passionate about, the CompTIA Educational Foundation." Wiser said. "His mission is to build visibility for the Foundation; broaden its industry engagement; and enhance its financial stability. I'm confident John will succeed in this task in the same way that he led CompTIA to its standing today as the 'voice' of the world's IT industry."
Before joining CompTIA Thibodeaux was with the Consumer Electronics Association (CEA) since 1990. During that span, CEA grew from having just a small handful of member companies to become a thriving, diverse and widely-respected trade group with more than 2,200 members and 150 employees. CEA is perhaps best known for producing the world's largest technology trade event, the International CES. As senior vice president Todd was intimately involved in the day-to-day operations and growth of the organization. He played key leaderships roles in short- and long-term strategic planning, partnership and investment opportunity development, standards and technology innovation, market analysis, member relations and was a prominent spokesperson for the industry in many different capacities.
Prior to joining the Consumer Electronics Association, Thibodeaux was with the Office of Regulatory Analysis, Occupational Safety and Health Administration, in Washington, D.C. He is a graduate of the University of North Carolina at Wilmington (Bachelor of Science, economics, 1988) and George Mason University (Master's degree in economics, 1997).
About CompTIA
The Computing Technology Industry Association (CompTIA) is the voice of the world's $3 trillion information technology industry. CompTIA membership extends into more than 100 countries and includes companies at the forefront of innovation; the channel partners and solution providers they rely on to bring their products to market; and the professionals responsible for maximizing the benefits organizations receive from their technology investments. For more information, please visit http://www.comptia.org.
About the CompTIA Educational Foundation
Established in 1998, the CompTIA Educational Foundation's mission is to develop qualified and productive entry level IT workers, with the hopes of eliminating the skill shortages within the industry. The Foundation receives support from individuals, industry leaders, companies and the government through contributions and grants. This support has assisted more than 1,000 people in their pursuit of careers in the IT industry. For more information, visit http://www.creatingfutures.us/.
Contact
Steven Ostrowski
Director, Corporate Communications
CompTIA
630-678-8468
sostrowski(at)comptia.org
###