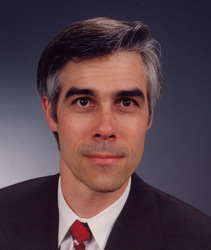 Adding Dan to the K-TEK roster is a great strategic move
Costa Mesa, Calif. (PRWEB) August 28, 2007
K-TEK Solutions Inc., a leading global provider of computer-aided design (CAD)-related services, has appointed Dan Leighton as its new civil engineering practice manager. Leighton brings to K-TEK nearly 30 years of experience in civil and environmental engineering consulting, including serving in key software industry leadership roles, most recently as director of ISD product management at Autodesk®. In his new role, Leighton will help clients assess, implement and successfully adopt new Autodesk civil engineering software tools, and work to broaden K-TEK's civil engineering solution capabilities, which empower organizations to serve a wider range of client needs.
"Dan Leighton is the right person at the right time to help K-TEK expand our civil practice," said K-TEK President and Chief Operating Officer Cathy Wagenaar. "He brings us a unique combination of civil engineering know-how, consulting expertise and a solid understanding of Autodesk's products and their use by clients."
Leighton spent 15 years working for Camp Dresser & McKee, building and applying advanced infrastructure models and creating client software solutions that combined databases and civil engineering models with Autodesk software. In recent years, he has served in engineering and marketing leadership positions at several technology companies, including Autodesk, Informix and Sun Microsystems, with a focus on databases, geospatial technology and enterprise software solutions.
"Adding Dan to the K-TEK roster is a great strategic move," said Daniel J. Counts, one of two private investors who acquired the company late last year. "It's rare to find someone who's skilled at both project leadership and customer understanding, and at the same time has a deep knowledge of civil engineering software. I'm excited to have Dan on board."
About K-TEK Solutions
Based in Costa Mesa, Calif., K-TEK Solutions is North America's leading provider of computer-aided design services. Its highly experienced team of K-TEK Professionals has helped a broad range of public- and private-sector businesses operate more efficiently and profitably. Geographically dispersed across North America, K-TEK's team supports organizations that employ engineers, architects, geospatial professionals and surveyors. K-TEK is not an Autodesk reseller (and does not sell software); instead, K-TEK specializes in integrating Autodesk technology with the best processes to create optimal business solutions. For more information, visit http://www.k-teksolutions.com.
###