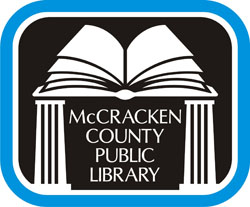 "The Early Literacy Station is easy to use and has a great selection of fun and educational programs for our youngest patrons. We know early learning is crucial to a child's success."
- Linda Bartley, Youth Services Manager
Chester, PA (PRWEB) April 09, 2013
The McCracken County Public Library has purchased 10 of AWE's Early Literacy Station™ computers—AWE's flagship digital learning solution—for its sole location in Paducah, Ky.
The library will be implementing eight all-in-one desktop computers and two portable netbook models. Both hardware platforms feature touchscreens.
AWE's Early Literacy Station™ is an all-in-one computer system designed for children ages 2-8. It contains over 60 pre-loaded educational software programs organized using an intuitive interface. It offers children a safe, stand-alone touchscreen computer that does not require an Internet connection to operate. The software content spans all curriculum areas: reading, math, science, social studies, writing, arts and music, and more. It also features a host of administrative features including timed sessions and usage tracking.
"We decided to acquire the Early Literacy Stations after Julie Hart, our director, and I had the opportunity to 'play' on one at a recent ALA conference," says Linda Bartley, Youth Services Manager for the library. "It was easy to use and had a great selection of fun and educational programs for our youngest patrons. We know early learning is crucial to a child's success. We also know not every child has access to technology at home, so having educational computers at the McCracken County Public Library is a definite community need."
AWE's flagship product, the Early Literacy Station, is found in over 35% of the public library systems across the United States and is also found in Canada. The Early Literacy Station is available in English, Bilingual Spanish, and Bilingual French.
###
About McCracken County Public Library (http://www.mclib.net)
The McCracken County Public Library has been serving the Paducah community for over 100 years. The McCracken County Public Library strives to provide a valuable personal experience. The library provides current, high-demand, high-interest resources in a variety of formats and methods to entertain, educate, and enrich our community.
About AWE, Inc. (http://www.awelearning.com)
AWE's mission is to inspire children to become lifelong learners. AWE's engaging digital learning solutions are found in public libraries, schools, and child care centers. They provide self-directed learning environments, are easy to use, feature best-of-breed educational content, and can be personalized for every child. For more information, visit http://www.awelearning.com.