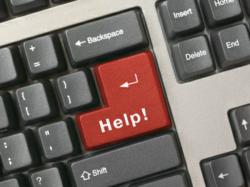 Cincinnati, OH (PRWEB) July 13, 2011
ComputerTooSlow.com recently celebrated its third year anniversary when it comes to helping users repair a computer. ComputerTooSlow.com focuses on speeding up slow computers. Some of the top guides for slow computer problems are cleaning the registry, removing spyware and malware, defragmenting the hard drive, and freeing up disk space. ComputerTooSlow.com offers more than just slow computer help though.
ComputerTooSlow.com also offers a wide variety of resources for repairing, upgrading, modifying, and servicing desktop and laptop computers. There are so many brands and varieties of computers on the market. There are also many things that can go wrong with a PC. The site, therefore, offers guides and information from experienced and enthusiastic computer users and engineers.
Most of the guides and tips on the site can be followed by any type of user from the novice to the super user. If a task is advanced, the guide or tip clearly states this. The best thing about ComputerTooSlow.com is that all of the tips and guides are 100% free to access and use.
For additional information, Contact:
Dominic Acito
Computer Too Slow
contact(at)computertooslow(dot)com
http://www.computertooslow.com
ComputerTooSlow.com provides free computer repair guides and tips focused on speeding up a computer. ComputerTooSlow.com also provides other general computer usage tips along with the latest tech news to keep our users up to date with the latest in the tech industry.
ComputerTooSlow.com has been helping users since 2008.
# # #