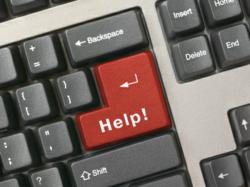 Cincinnati, OH (PRWEB) June 08, 2011
Internet Security is a very important thing in today's technology driven world. There are so many threats on the Internet these days. The last thing a user wants to get is a virus or malware. This is particularly important when dealing with highly sensitive information.
To help keep computer users safe and secure, ComputerTooSlow.com has added an Internet security section to the website. This new section already has many guides including:

Facebook Security Tips
Safe Web Browsing Guides and Tips
Twitter Safety
USB Device Security Tips
The new Internet security section of the site will be updated constantly with new tips and guides.
ComputerTooSlow.com also provides free help for computers that have already been compromised by a virus, spyware, or malware. The new Internet security section along with guides on removing a virus, malware, or spyware can help the average computer user to keep their PC clean and secure.
For additional information, Contact:
Dominic Acito
Computer Too Slow
contact(at)computertooslow(dot)com
ComputerTooSlow.com provides free computer repair guides and tips focused on fixing computer slow downs. ComputerTooSlow.com also provides other general computer usage tips along with the latest tech news to keep our users up to date with the latest in the tech industry.
ComputerTooSlow.com has been helping users since March 2008.
# # #