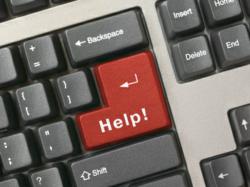 Cincinnati, OH (PRWEB) November 08, 2011
Most computer users rarely do the monthly or weekly tasks required to keep a computer in good working order. Keeping up with maintenance tasks can save the user time in the future and cut down on frustration levels. ComputerTooSlow.com provides an easy to follow computer maintenance schedule for the most novice user to follow.
Below are a few key maintenance tasks:
1) Check a computer for viruses and spyware weekly. This is a very important task as a virus or spyware can wreak havoc on a computer.
2) Defragment the PC hard drive. Fragmentation builds up every time a user uses the computer. To keep the hard drive running efficiently, it is recommended that the hard drive be defragged every month at the least.
3) Remove old or unused programs. This is a task that can be done every month or so. Removing old and unused programs makes for good housecleaning and can help to make a computer faster.
These are just a few examples of tasks that should be performed regularly. A full maintenance task list can be found at ComputerTooSlow.com
For additional information, Contact:
Dominic Acito
Computer Too Slow
contact(at)computertooslow(dot)com
http://www.computertooslow.com
ComputerTooSlow.com provides free computer repair guides and tips focused on speeding up a computer. ComputerTooSlow.com also provides other general computer usage tips along with the latest tech news to keep our users up to date with the latest in the tech industry.
ComputerTooSlow.com has been helping users since 2008.
# # #