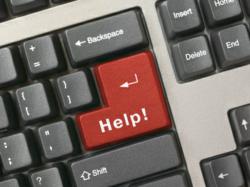 Chicago, IL (PRWEB) January 28, 2012
One hot topic in the software world is whether or not a registry cleaner can speed up a computer. To go along with this discussion, many computer experts question whether using a registry cleaner is safe. Recent tests by ComputerTooSlow.com show that a registry cleaner can speed up a computer.
ComputerTooSlow.com tested out two top registry cleaners to find out if using the registry cleaner was safe and if using a registry cleaner actually made a difference when it came to computer speed. The registry cleaners tested were RegistryBooster and Registry Mechanic. Many tech experts consider these two registry cleaners to be two of the best on the market.
The test was conducted by first creating registry errors on two test machines. The registry errors were created by installing/uninstalling programs, adding and then removing files, and adding/removing a few pieces of hardware. The registry cleaners were then used to clean the registry.
In all tests, the registry cleaners did not create any issues with the operation of Windows. It is recommended that a backup of the registry be made before cleaning though.
The tests also found that Windows booted up and loaded applications faster. In the case of RegistryBooster, the startup times showed an improvement of 34%. Application load times and shut down times were also improved. Registry Mechanic had slightly less impressive, yet similar results.
For additional information, Contact:
Dominic Acito
Computer Too Slow
contact(at)computertooslow(dot)com
http://www.computertooslow.com
ComputerTooSlow.com provides free computer repair guides and tips focused on speeding up a computer. ComputerTooSlow.com also provides other general computer usage tips along with the latest tech news to keep our users up to date with the latest in the tech industry.
ComputerTooSlow.com has been helping users since 2008.
# # #