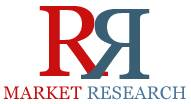 The concentrated photovoltaic market will grow from an estimated $789.1 million in 2014 to $1,514.4 million by 2019 at a CAGR of 13.9% from 2014 to 2019.
Dallas, Texas (PRWEB) June 20, 2014
This report estimates the concentrated photovoltaic market in terms of value. The global concentrated photovoltaic market is segmented based on their concentration levels, which include high, medium, and low. The market is further segmented on the basis of regions such as Asia-Pacific, Europe, the Middle East & Africa, and Americas as well as on the basis of technologies such as refractors and reflectors. This has been further split into major countries for the respective geographies.
The global concentrated photovoltaic market is witnessing a strong growth due to the awareness of renewable energy resources in Asia-Pacific the Middle East and Africa, Europe, and Americas. The increase in the importance of renewable energy resources and high efficiency output, with low cost, in the concentrated photovoltaic market stream is one of the key drivers of this market.
Order a purchase copy of this report at http://www.rnrmarketresearch.com/contacts/purchase?rname=186726.
Companies Mention in this report "Concentrated Photovoltaic Market By Concentration levels (High and Low), By Technology (Refractor and Reflectors), By Application (Utility-Scale, Commercial, and Others) & By Geography- Global Trends and Forecast to 2019":

Amonix
Isofoton S.A.
Magpower
Ravano Green Powers
Semprius Inc.
Soitec
Solar Junction
Solarsystem
Suncore Photovoltaic Technology Co. Ltd.
Sunpower Corporation
Zytech Solar
We have used various secondary sources such as encyclopedias, directories, and databases to identify and collect information that was useful for the extensive commercial study of the global concentrated photovoltaic market. The primary sources, experts, manufacturing organizations, service providers, and end-users from the industry, have all been interviewed to obtain and verify critical information as well as to assess the future prospects of the concentrated photovoltaic market.
Complete report available at http://www.rnrmarketresearch.com/concentrated-photovoltaic-market-by-concentration-levels-high-and-low-by-technology-refractor-and-reflectors-by-application-utility-scale-commercial-and-others-by-geography-global-trends-market-report.html.
We have also profiled the leading players of this industry, along with their recent developments and other strategic industry activities. Some of these include: Amonix (U.S.), Soitec (France), Isofoton (U.S.), Semprius (U.S.), Solar Junction (U.S.), SunPower Corporations (U.S.), Suncor (U.S.), SolarSystems (Australia), Zytech Solar (Spain), Magpower (Portugal), and Ravano Green Powers (Italy).
This report also touches upon various important aspects of the market. These include analysis of the value chain, cost-break up analysis, drivers, restraints, burning issues, winning imperatives, opportunities, Porter's Five Forces model, and the competitive landscape. In addition to this, 11 key players of this market have also been profiled.
Table of Contents
1 Introduction
2 Executive Summary
3 Market Overview
4 Premium Insights
5 Concentrated Photovoltaic- Cost Analysis
6 Concentrated Photovoltaic Market, By Technology
7 Concentrated Photovoltaic Market, By Concentration Level
8 Concentrated Photovoltaic Market, By Application
9 Concentrated Photovoltaic Market, By Geography
10 Competitive Landscape Key Findings
11 Company Profiles
Explore more reports on Solar Photovoltaic (PV) industry at http://www.rnrmarketresearch.com/reports/energy-power/energy/photovoltaics-pv/solar-photovoltaic-pv.
About Us:
RnRMarketResearch.com is an online database of market research reports offer in-depth analysis of over 5000 market segments. The library has syndicated reports by leading market research publishers across the globe and also offer customized market research reports for multiple industries.