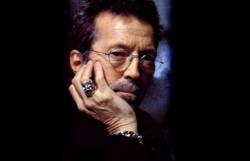 Pre-sale tickets for Eric Clapton's Crossroads Guitar Festival become available today at 8:00 AM EST with the public on-sales happening on Friday, November 30 at noon.
Germantown, Wisconsin (PRWEB) November 26, 2012
Fans do not have to wait very much longer to purchase 2013 Eric Clapton Tickets. Clapton recently announced a tour in the United States during March and April of 2013. The tour will begin on Thursday, March 14, 2013, with a show at the U.S. Airways Center in Phoenix, Arizona.
After numerous other stops across the United States, the end of Clapton's 2013 tour will be even more exciting than the beginning. Clapton will wrap up his tour with two days of performances as part of the 2013 Crossroads Guitar Festival. This is the fourth Crossroads Guitar Festival, and this year's festival takes place at the famous Madison Square Garden in New York City.
Clapton started Crossroads Guitar Festival so that many of today's premier musicians could join forces to raise money for a worthy cause. The proceeds from this year's festival, which is sponsored by Chase, will benefit the Crossroads Center in Antigua. This center was founded by Clapton in the Caribbean to provide treatment and education for those who are suffering from chemical dependency.
Pre-sale tickets for the crossroads guitar festival begin at 8:00 am today while public on sales begin Friday, November 30 at noon. Eric Clapton ticket sales for the general public for the upcoming 2013 U.S. tour kick off on Friday, November 30 at noon. Eric Clapton ticket sales are expected to be stellar, so fans should mark their calendars for November 26 and November 30 to visit QueenBeeTickets.com to purchase the popular tickets at a discount!
On November 30 at noon, tickets will be released to the general public for purchase. While shopping at QueenBeeTickets.com for discount Eric Clapton tickets, fans can also enjoy browsing through a great selection of Taylor Swift Tickets, One Direction Tickets, and Rolling Stones Tickets for sale.
Ticket bargains abound at popular ticket website QueenBeeTickets.com. The company offers fans discount tickets to a myriad of live performances, concerts and sports events. Customers enjoy buying tickets from a secure website with a commitment to fast shipping and quality customer service.