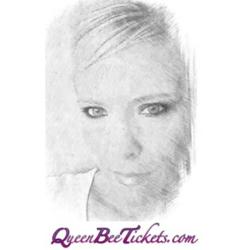 Alicia Keys pre-sale tickets for the recently announced Set the World On Fire Tour will be released beginning on January 14 at QueenBeeTickets.com, a popular ticket company based in Wisconsin.
Germantown, WI (PRWEB) January 14, 2013
Once Alicia Keys announced her exciting Set the World On Fire Tour, fans instantly began searching for information about Alicia Keys Pre-Sale Tickets. Thankfully, Keys fans do not have to wait much longer to snatch up their tickets. Pre-sales for Alicia Keys concert tickets will begin on Monday, January 14, at 10 AM.
Sales are scheduled to start for the general public on Friday, January 18. Tour dates have already been confirmed in 24 cities in the United States. The Set the World On Fire Tour kicks off on Thursday, March 7, 2013, in Seattle, and this portion of the tour will end on Thursday, April 18 in Chicago. However, additional tour dates and cities are expected to be added to the schedule.
The upcoming tour will promote Keys' latest album. "Girl on Fire," the singer's fifth studio album, was released on November 27, 2012 by RCA Records. The album includes the popular singles "Girl on Fire," "Brand New Me" and "New Day." During its first week of sales, "Girl on Fire" debuted at number one on the Billboard 200 charts in the United States. This made it Keys' fifth album to reach the number one spot.
The album has received mostly positive reviews from both music critics and fans. In addition to a number one release in the United States, "Girl On Fire" also found success in the United Kingdom, Australia, South Korea and other counties around the globe. Purchasing exciting Set the World On Fire tickets gives fans the opportunity to enjoy many of Keys' new hit songs from her new album in person.
After pre-sales begin, Alicia Keys concert tickets will be available at great prices on QueenBeeTickets.com. The popular ticket website allows customers to purchase tickets at an excellent value. The site also offers friendly customer service and quick, secure shipping for all ticket orders.
Customers visit QueenBeeTickets.com to find great deals on authentic concert and event tickets. The tickets offered by the site are always priced to sell, and the site helps customers save even more by regularly offering promo codes and other discounts. Thousands of satisfied customers have purchased sports, concert, theater and other event tickets from QueenBeeTickets.com. Other popular sellers in the secondary market today include Crosby Stills & Nash Tickets, Bob Seger Tickets, and Super Bowl XLVII Tickets!