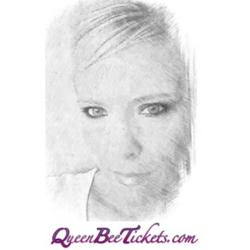 2013 George Strait tickets are now available for purchase at QueenBeeTickets.com, a popular discount ticket brokerage based in Wisconsin.
Germantown, WI (PRWEB) January 10, 2013
2013 George Strait tickets are at the top of the wish list for many country music fans this year. Strait has announced that this upcoming tour will be his last, so time is limited for fans to enjoy a live George Strait performance.
Strait is currently scheduled to visit 40 cities over the next two years. In 2013, he will perform 21 concerts from January through June. The Cowboy Rides Away Tour will begin on January 18, 2013, with a show in Lubbock, Texas. The last performance of 2013 will take place in San Antonio, Texas, on June 1.
On all but one of the 2013 concert dates, Strait will be joined by country music superstar Martina McBride. McBride has delighted audiences around the globe with her extremely powerful voice, so fans who buy George Strait tickets will have the chance to see two country music superstars at each performance.
The Cowboy Rides Away Tour is unique because Strait hand-picked each city on the tour. Instead of focusing on the most highly populated cities, he also included cities that had a personal significance to himself and his band. Strait chose San Antonio as the last stop of the 2013 tour because it is his hometown.
Strait's upcoming tour is sure to include many of his biggest hits, and he and his band are eagerly anticipating hitting the road and meeting their fans.
Country music lovers who want to see the historic The Cowboy Rides Away Tour in person can find George Strait tickets today at QueenBeeTickets.com. The company loves to connect customers with low-priced tickets, and 2013 George Strait tickets on the website are expected to sell quickly. Another hot seller in country concerts includes Taylor Swift tickets for her popular RED Tour.
Country music fans can find tickets to today's most popular concerts at QueenBeeTickets.com. In addition to concert tickets, the site also offers tickets to most sports and theater events. All tickets are priced competitively, and QueenBeeTickets.com makes customer service a priority by including a 100 percent customer satisfaction guarantee.