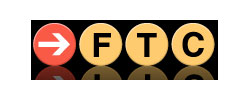 Fairfield, CT (PRWEB) April 19, 2013
Touring in support of their legendary Vivid album's 25th Anniversary Living Colour will bring rock, funk, metal and a little bit of something for everyone at StageOne on Saturday, April 20.
The brainchild of Vernon Reid, Living Colour first emerged on downtown Manhattan's vibrant 'no-wave' punk-funk music scene in 1983. Reid, a Brooklyn native (born of Caribbean immigrant parents from Montserrat) and barely out of his teens quickly established himself as a fiery and rising guitar star. He had honed his skills playing in avant-funk bands like Joe Bowie's Defunkt and Ronald Shannon Jackson's Decoding Society. Having toured Europe, Asia and Africa several times, Reid decided it was time to step out and do his own thing, a more rock and roll oriented approach. The embryonic versions of Living Colour played instrumental music rife with evidence of Reid's eclectic tastes, experiences and background. The occasional vocal feature found Reid himself shouting and crooning to a sometimes-comic effect, more out of necessity than desire. Due to its hybrid nature, that first edition of L.C. was considered a suitable opening act for groups as Fishbone, The Art Ensemble of Chicago and John Cale.
Living Colour began to take shape in late 1985 when vocalist Corey Glover came into the fold. Glover, a fellow Brooklyn-ite from Reid's neighborhood, was himself just out of high school and already pursuing a career as an actor---a calling that would eventually land him a role as an infantryman in Oliver Stone's 1987 Vietnam war-pic, Platoon. Glover turned out to be the perfect foil for Reid's mercurial songwriting, which demanded a singer who could approximate the gritty soul shouting of a Wilson Pickett, the eternal infernal howl of a Robert Plant and the buoyant lilt of Caribbean Soca champs like Arrow and The Mighty Sparrow. Glover brought a much needed crowd- rousing theatricality, Eros and outright machismo to the band's prior cerebral jazz-rock genius profile. These qualities of Glover's also brought about a marked increase in the number attending L.C. shows---surprisingly undaunted by the beer scented halls and scary bathrooms of L.C.'s most beloved and supportive venue, the gone but never to be forgotten, CBGB's.
Having risen to fame under 1988's Vivid album, Living Colour now celebrates its 25th anniversary. The album which scored a number of hits, is best remembered for its single, 'Cult of Personality', which won a Grammy for the band in 1990 for 'Best Hard Rock Performance'. Vivid also reached number six on Billboard's top 200.
Since 2002, a regrouped, regenerated, renewed and a retooled Living Colour have done several major tours of Europe and South America every year. Their flagship hit 'Cult Of Personality' was added to Guitar Hero III, which has since sold over 14 million copies, and in the process introduced the band to an entirely new audience. Yet they've always kept an eye on making a comeback album equal in power, imagination and creative currency to their epochal trilogy. That goal has been realized with the release of THE CHAIR IN THE DOORWAY, a rugged and Obama-nation ready lodestar nearly four years in the making. The album finds L.C. stalwarts Reid, Glover, Calhoun and Wimbish looking backwards, forwards, sideways and upside-down for new inspiration and matriculated definition. Loyal fans of the band's 80's and 90's incarnations will find much to applaud. The rhythmic lock, drive and propulsion they've come to expect from Calhoun and Wimbish sounds as bullish and indefatigable as ever; Reid's flamethrower guitar remains as full of velocity. Just as well, Glover's vocals continue to work the gully breach between arena-rock bombast, juke-joint braying, gospel catharsis and soul-man soothsaying. Proving they place no great stock in past glories, L.C. has evolved their stadium-rock power moves into the spacey psychedelic nether regions where today's most progressive rock acts tend to sulk, bleed, hop and dwell.
Asked "Why Living Colour, again, and why now?," Reid replies that he's never wanted be in a "repertory band"---one looking to make its last hurrah on the nostalgic laurels afforded from songs recorded two decades earlier. "'For us the band has always been about possibilities, so the challenge was to dig deep and see what might be there for us to say to this historical moment. The rock genre still holds appeal because songs with lyrics allow you to concoct an emotional capsule that can speak to people for years afterwards."
Don't miss your chance to see this legendary act in one of the best and most intimate venues in the world, FTC's StageOne.
Living Colour
Date: Saturday, April 20th
Doors: 7:00 PM
Show: 7:30 PM
Venue: StageOne 70 Sanford Street., Fairfield, CT 06824
Tickets: $45 Adv. Members Save $5 Buy tickets: Box Office: 203.259.1036 or reserve online: http://www.fairfieldtheatre.org
About the company:
Fairfield Theatre Company is a highly-acclaimed nonprofit performing arts organization located in the heart of downtown Fairfield, Connecticut. FTC presents nearly 250 performances and concerts each year featuring outstanding bands and national talent on FTC's StageOne in Fairfield, at The Klein Auditorium in Bridgeport and at Norwalk Concert Hall in Norwalk. FTC's intimate 200-seat StageOne concert venue is widely recognized as being one of the best places to see live music in the region. FTC is dedicated to providing the highest quality arts, live entertainment and educational experiences to the communities they serve.