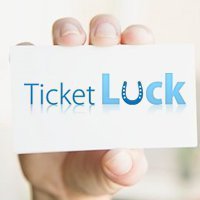 ...No matter what he says or does, the demand for tickets just stays strong
Carlsbad, CA (PRWEB) November 24, 2010
Speaking to Guardian.co.uk, the young superstar Justin Bieber has come out in the open about his mother's problems with drugs and alcohol. "My mum wasn't the greatest person. I mean, she was a good person, but she made mistakes, she drank, she probably did drugs and stuff, and she told me about it because she said she did enough bad stuff for the both of us" said the 16 year old. While this might sound grim, the youngster seems to take a positive message out of the whole deal, "I don't need to do it because she already did it" he claims, "The fact is, she changed her life around because of me. When I was born she quit smoking, she quit drinking – she did that all for me."
This shocking revelation was accompanied by another shocker as Bieber claimed that he had "diagnosed himself" with ADD after he realized that he couldn't pay attention at his home lessons. "I only have to do three hours (home-schooling sessions) a day, which is good," he said. "I drift off. I definitely drift off. So I'm better one-on-one… I have a small case of ADD… If I don't understand something, and I'm bored, I don't pay attention." He admits that his case is genuine and his teacher has to take extra measures to keep him focused, "My teacher has to really make it fun for me. Every hour he has to give me a five-to-10-minute break. But after the break I'll be back into it. I'll be good."
While Bieber did not admit that the two revelations are linked, the fact that he mentioned both facts in the same interview have put the fans in doubt of whether there is any link between the two pieces of news. While the causes for Attention Deficit Disorder have not been proven by science yet, some of the theories claim pre-birth harm to the child's brain can cause the disorder. As no timeframe was mentioned related to the drug use and alcoholism, some fans on online forums like GossipRocks.com are assuming that his mother's habits may have been the reason Bieber is suffering from the disorder as she may have been abusing drugs and alcohol during her pregnancy.
A quick scan of online forums about the teen sensation brings to attention the questions being asked about the youngster. Where does Justin Bieber live? Where is Justin Bieber from? How old is Justin Bieber? The real question being raised on online forums since the interview was published is not anything personal about the star but more on the lines of "Who is Justin Bieber?" Is he the happy-go-lucky youngster as we see at his live shows or is he really an emotionally troubled young man?
The news is a big surprise for all 'Beliebers' as details about Bieber's healthy relationship with his father were released just a few days ago. His father Jeremy, who calls himself Lord Bieber on Twitter, lives in Ontario, Canada with his wife and two children. On his old personal website, 'Lord Bieber' can be seen with his son while his 'about me' page is a good example of their healthy relationship. "My life is my son. He is 9 years old and is the most talented person I know. He's a "looker" too (just like his dad)!" says an old blurb about his son. While he is separated from Justin's mother and the young boy was raised by his mother, the strength of their relationship is evident in the fact that Justin Bieber just recently made the news when he got a seagull tattoo to match his father's.
With all the hoopla about Bieber's personal life, Scott Briggs from secondary ticket retailer TicketLuck.com is surprised that demand and prices for tickets to Bieber's shows "Just keeps on shooting up". "We have seen an increase of around 10% in ticket prices since the interview got published" he explained. "It seems that any sort of news about his personal life just adds to the frenzy as Justin Bieber tickets are one of the most dominant commodities on the market right now. No matter what he says or does, the demand for tickets just stays strong." Upcoming shows like Justin Bieber in New York and Justin Bieber in Atlantic City are some of the hottest selling tickets right now. It seems that the 'Bieber-Fever' is at an all time high!
About Justin Bieber
Justin Bieber is a 16 year old singer/songwriter from Canada who has quickly become one of the most successful musicians of the 2000's. He has released two multi-platinum albums and is loved all over the world for his boyish good looks and appeals most to the teenage crowds. He is currently on a tour of the US and some of his upcoming shows include Justin Bieber in Miami and Justin Bieber in Atlanta. He has also announced a tour of the UK and tickets for the UK leg of his tour have already gone on sale last Friday.
###