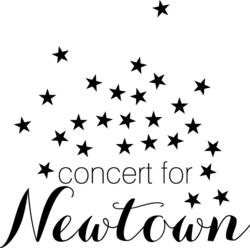 Fairfield, CT (PRWEB) December 31, 2012
Fairfielders are rallying for a memorial concert and fundraiser to benefit the families of Newtown on Jan. 5, 2013 at the Fairfield Theatre Co. Several generous sponsors have lined up to support this group of talented young musicians in their efforts to present this special evening of music and song. Concert For Newtown will present two shows: 7 pm and 9:30pm. Tickets are only $10, and all ticket proceeds will benefit the CT PTSA Sandy Hook Fund dedicated to providing ongoing assistance to the Newtown community.
All are invited to attend the concert and/or sponsor the concert. Sponsorships range from $100 to $1,000.
This event has come together quickly with help from many Fairfield volunteers anxious to reach out in a meaningful way to our grief-stricken neighbors to the north in Newtown. Inspiration came when Fairfield Woods Middle School 8th grader Cameron Luther heard his brother Niles, an accomplished Fairfield Warde High School cellist, practicing for a local concert. Niles then went to work reaching out to friends from the regional music scene, finding many were eager to participate. The concert is their response to the question, "What can we do?"
When Niles was asked why organize a concert like this, he said, "music is an essential part of our lives. Its essence flows within all of us, despite the musical capabilities that we may or may not possess. I believe that when music is played, it brings us closer to each other: human to human, mind to mind, heart to heart. My goal in producing Concert for Newtown is to use good music to unite and inspire our community both near and far."
Featured Performers:
Niles Luther – Is not only the organizer of Concert for Newtown but is also an accomplished cellist at Fairfield Warde High School where he has performed in 33 concerts between school and local events since freshman year. Niles also was accepted to and attends the Manhattan School of Music pre-college program in New York City. http://www.facebook.com/nilesluthercellist and http://www.youtube.com/nilesluther
Alex Beyer – Heralded as a "sensation" with "formidable technique" by the Hartford Courant, pianist Alex Beyer has acquired an impressive array of prestigious concert appearances nationally and internationally. Alex's 2009 debut with the Greater Bridgeport Symphony was deemed "one of the most spectacular debuts with the symphony" by the Connecticut Post. He has been a guest soloist with the New Haven, Hartford, Milwaukee, Charlotte, Thayer and Waterbury Symphony Orchestras. Alex performed Rachmaninoff's 3rd concerto in a return engagement with the Greater Bridgeport Symphony in 2011. He is a 2012 US Presidential Scholar in the Arts.
Girls on Bikes - A 5-piece blues-rock band well known in the Fairfield community will perform originals and covers with influences by Led Zeppelin, The Allman Brothers Band, The Grateful Dead and more. http://www.myspace.com/girlsonbikesmusic or http://www.facebook.com/girlsonbikesmusic
Katherine Waugh – As an accomplished vocalist and freshman from Joel Barlow High School in Easton, Katherine has recorded a demo CD with an up-and-coming songwriter. In addition to her many local performances, Katherine is also a member and soloist with Fairfield County Children's Choir.
Meghan Baer – As a Fairfield Warde High School graduate and now a freshman at Fairfield University, Meghan is a member of the college glee club and the a cappella group Sweet Harmony.
The growing list of sponsors includes Bigelow Tea, Encon (parent Encon Solar), host Fairfield Theatre Company, Creative Concepts, Westfair TV + Audio and the Mitri family.
Sponsor Bill Valus, Principal at Encon, said, "Our hearts go out to those affected by this tragedy including one of our own employees Steve Kowalski and his wife Rebecca, who lost their son Chase. We are eager to support our local young musicians as they present Concert for Newtown where donations will be given to the CT PTSA Sandy Hook Fund."
Sponsor Cindi Bigelow, President of Bigelow Tea, did not hesitate when asked to sign on as corporate sponsor for Concert for Newtown. "We are very happy to be able to help ensure this special event takes place. These are beautiful musicians that will fill the theater with great joy. Anything that we can do to bring some warmth and support for the town of Newtown is an honor," she said.
To buy a ticket for the event visit: http://concertfornewtown.eventbrite.com/
To donate please visit: http://www.gofundme.com/concertfornewtown